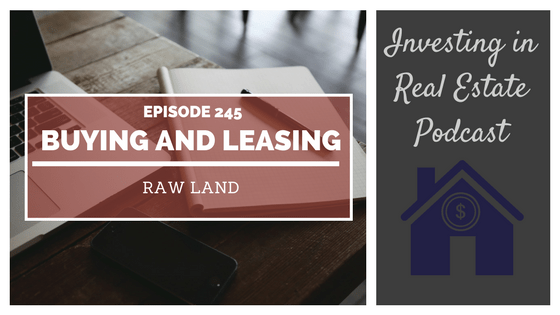 EP245: Buying and Leasing Raw Land – Interview with Mark Podolsky
Book a call with our team: https://go.oncehub.com/morrisinvest
This episode is brought to you by ZipRecruiter. With ZipRecruiter, you can post your job to 100+ job sites with just one click. Right now, Investing in Real Estate listeners can post jobs on ZipRecruiter for free by visiting ZipRecruiter.com/investing. 
We've discussed many real estate niches and strategies here on the podcast, but we've never covered the topic of buying and leasing raw land. On today's show, we're calling in an expert to discuss exactly how this strategy works!
Today's guest is Mark Podolsky, also known as the Land Geek! Mark has been buying and selling raw land full time since 2001, and is known as the foremost authority on buying and selling raw land in the United States. On today's show, Mark is walking us through the process and intricacies of buying and selling raw land. He's sharing how he does market research, how to find a deal, and much more!
More About This Show
Mark was once an investment banker who hated slaving away at his desk from nine to five every single day. Everything changed when his firm hired an employee who flipped land for a 300% return. Although Mark didn't know much about investing, he simply began following in this man's footsteps.
Since then, Mark has completed over 5000 real estate transactions with an average ROI of over 300%. He left behind his soul-sucking corporate job, and now works full-time buying and leasing raw land.
Although he used to focus exclusively on flipping raw land, his strategy is now centered on land contracts in order to gain cash flow. He finds his land in the northwest and southwest parts of the country, as well as California and Florida.
With an owner financed deal, Mark is able to get up to a 1000% return on investment. He prefers working with and contracts because he doesn't have to worry about tenants or renovations. He keeps his model simple, and he has few restrictions on what the buyer can do.
On today's show, Mark is walking us through his entire process. We'll talk about how he does research within a county, and his process of finding buyers. You'll learn about owner financing, and how he automates his business with software. Mark has a wealth of information to share; don't miss episode 245 of Investing in Real Estate!
On this episode you'll learn:
How long is a typical contract?
What is the typical raw land buyer like?
What is Mark's opinion on mobile home investing?
What are the three rules for getting started with leasing raw land?
And much more!
Episode Resources
ZipRecruiter
Subscribe to Investing in Real Estate on iTunes
Find Your Financial Freedom Number
Subscribe to the Morris Invest YouTube channel
Like Morris Invest on Facebook
Contact Mark Podolsky
Email
Website
Facebook
Twitter
LinkedIn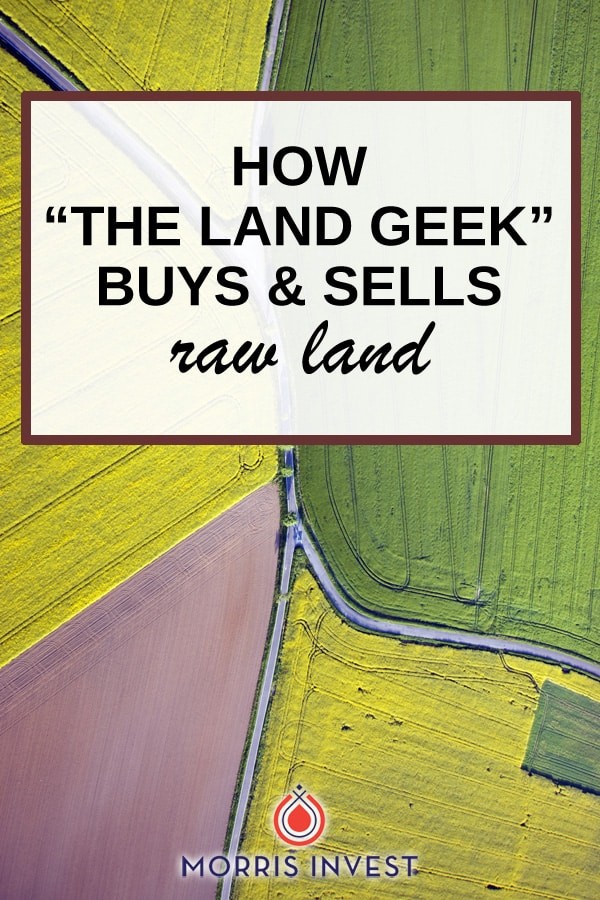 Ready To Build Passive Income Through Rental Real Estate?
Ready to talk about your goals? We're here to show you the tools and teach you the process to begin earning legacy wealth for you and your family.