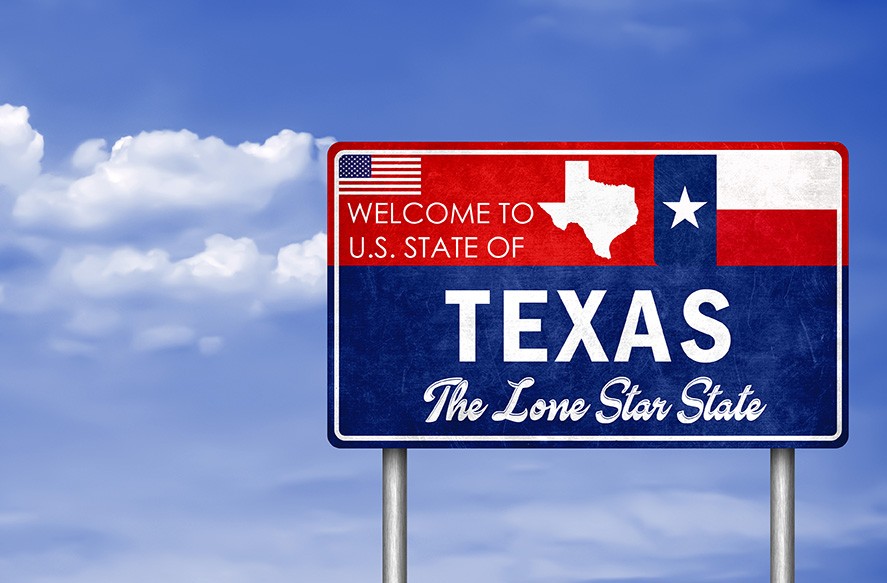 Wise investors are always on the lookout for states that offer outstanding rental real estate opportunities. They search for areas that ensure a profitable rental market that offers long-term cash flow. One such state that has always offered much to property investors is Texas.
Is real estate good in Texas? The state of Texas offers outstanding real estate investing opportunities. This is due to the fact that Texas is landlord-friendly, has a high demand for rental properties because of the state's steady population growth, offers a thriving economy and job diversity that result in reliable rental income, housing prices are affordable, and Texas does not charge personal income tax. 
As you can see, there are many reasons that make real estate good in Texas. Let's dive in and talk about the details of why this investment-friendly state makes for such a great place to purchase rental real estate.
What Makes Investing in Texas Rental Properties Such a Smart Choice?
Investors look for multiple reasons to buy in a particular state to ensure that their purchase will create a steady and high ROI. Texas is one such state that offers the desirable investing opportunities that they are seeking, and this makes it one of the top states to purchase turnkey properties in. To learn why, our article will discuss four key factors that make investing in Texas real estate a good idea.
Watch this video to get the inside scoop from Clayton Morris, the founder of Morris Invest, on investing in real estate in Texas, specifically, the city of Lubbock. 
1. Steady Population Growth with Increased Demand for Rental Properties
Investors are wise to buy in states with growing population numbers. The reason, more people result in more rental properties needed. In a state like Texas, there will always be a demand for rentals. The Lone Star State has the 2nd highest population in the nation, with California coming in at the top. However, in recent years, droves of CA residents have been flocking to Texas, for many reasons. Some include the high cost of living in CA, taxes, lack of land availability, non landlord-friendly laws, high housing prices, massive job competition, and more. All these issues are reconciled when living in Texas.
A 2020 Texas Relocation Report revealed that more than half a million individuals have moved to the state of Texas for the 6th year in a row. So when the question is asked – Is Texas a good place to invest in rental real estate? It's population growth clearly makes the answer to this question a big "yes".
2. Offers a Booming Economy & Hot Job Market for Solid Financial Returns
For those who are looking for a great rental market, you won't have to look any further than Texas. This is because it has an outstanding job market, brought about by its extraordinarily successful economy. This favorable economic climate exists for many reasons.
The most well known is its oil and gas boom that this state has become famous for. Its thriving economy also stems from the fact that there are many large Fortune 500 companies located in the area, tech businesses, and just a diversity of jobs. This includes a huge health care sector, as well as manufacturing companies, not to mention leading colleges and universities. It's also a very favorable environment for stable blue-collar jobs, which supports the foundation and backbone of this country.
How does this all make real estate good in Texas? It creates a high demand for rental properties. It also fills your rentals with tenants who have jobs with stable companies, which means they may stay for years to come – less tenant turnover. Texas is an ideal location to own rental property; there is no doubt about it.
3. Texas is a Landlord-Friendly State
What makes real estate good in Texas? A landlord-friendly state does. This is the most basic element to look into when determining if a state is a good place to invest in rental properties. If you don't have the law on your side when it comes to landlord/tenant issues, it may not be worth moving forward on a deal. Texas is known to be pro-landlord, and believes the landlord should have certain crucial rights over their property, and for good reason – the property is yours, you paid for it, not the tenant.
If you are not new to the game, you may be familiar with some of the conflicts that can arise between landlords and tenants. One of the most troublesome issues that can come about when renting in a non landlord-friendly state, is having the state favor the tenant when it comes to evictions. For example, when a tenant clearly violates their lease agreement by not paying their rent, your goal would be to have the tenant leave a soon as possible before you get deeper into a financial hole. But when the state is not landlord-friendly, this can take months, along with cost you a lot of money in legal fees, as well as your time. It can be a frustrating ordeal.
Landlord-Friendly Laws in Texas Support the Property Owner's Rights
This is where investing in Texas real estate makes sense. It has many landlord-friendly features, and when it comes to protecting the property owner when a tenant violates their lease, they don't mess around. If they find there is negligence on the side of the tenant, laws that are set in place can ensure that they are removed quickly through the eviction process. The bottom line is that with a well-crafted lease and the Texas property laws on your side, you can own rental real estate in the Lone Star State with confidence.
If you are considering being a true landlord by managing your own rental properties, and want to look into streamlining the process with property management software, take a look at the Landlord Studio website. It can help track expenses, increase income, screen tenants, save time, as well as provide great real estate resources and tools.
4. Property Investors Don't Pay Income Tax in Texas
Another aspect of Texas that makes investing in real estate there such a good idea is the fact that you won't have to pay state income tax. For this reason, owning rental property in Texas can save you a significant amount of money, and increase your bottom line. Of course, you will still need to pay Uncle Sam when it comes to Federal Taxes. Therefore, it's important to be informed on all the ways you can pay less in taxes. We recommend reading this book from Amazon, Tax-Free Wealth, a book by our tax consultant, and the personal accountant to real estate tycoon, Robert Kiyosaki.
What Area of Texas has a Profitable Rental Market?
West Texas, specifically, the city of Lubbock, is a lucrative area to invest in rental properties. Even its nickname hints at the type of rental market you would be investing in. Its nickname is Hub City. Some will say the name originated from the fact that Lubbock is an educational, economic, and health care hub of a multi-county region. Others refer to it by this name because the city is surrounded by five major highways. Either way, it all makes for an exceptional real estate market.
Texas Tech currently has over 40,000 students, and is located in the heart of Lubbock. It also ranks 9th nationally in workforce preparation of graduates. This college adds over a billion dollars to the economy, as well as creates a substantial need for rental properties because of the school's many employees and students. This also holds true with the leading health care facilities, and Fortune 500 companies in the area. Plus, the city of Lubbock is the 11th largest community in the Lone Star State, making it a prime location for rental real estate. One final thought, it's worth mentioning that Lubbock Texas is on the top 10 list of Most Recession-Resistant Cities in the United States.
If you're realizing that Lubbock sounds like an area you would like to own rental real estate in, we can make it simple for you to invest there. Morris Invest provides turnkey properties in Lubbock. We take care of every detail for you – even placing a tenant in your rental, as well as assigning a property manager.
We can get you set up with a cash flowing property, and have a rent check in your hands the very first month. If needed, you can look over this article that discusses what a Turnkey Property is, and what details are taken care of for you with this type of property. If you would like to reap the benefits of all that Texas has to offer real estate investors, we welcome you to schedule a complimentary call with Morris Invest to discuss the topic in detail.
Take a walk with Clayton Morris through one of our turnkey properties in Texas to get a glimpse into what type of properties we get our customers set up with.
Get Started Building Great Wealth with Texas Real Estate!
We hope that this article has answered your questions about owning rental real estate in Texas? As you can see, investing in real estate in the Lone Star State, especially within Lubbock, TX, has its advantages. From a booming economy to a significant and steady population growth, you really can't go wrong when investing in buy and hold properties in the state of Texas.
Ready To Build Passive Income Through Rental Real Estate?
Ready to talk about your goals? We're here to show you the tools and teach you the process to begin earning legacy wealth for you and your family.