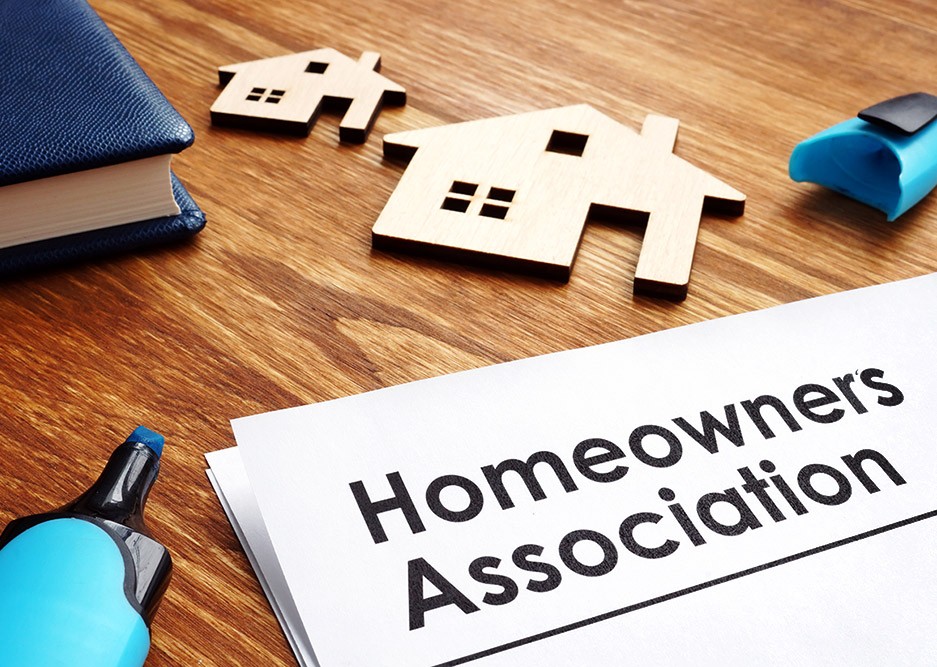 Investors frequently come across prime real estate that's for sale but attached to a homeowner's association. For those with limited knowledge on the subject, they could be left wondering if they should buy a rental property with an HOA. In this article, we will be diving into this topic to give you a better understanding of what it may be like owning rental real estate in an HOA. This will arm you with the needed information for making a decision as to whether or not an HOA property is right for you and your investing goals.
What is an HOA in Real Estate?
HOA stands for homeowner's association and it's comprised of a governing body that oversees and manages a residential community. When property is purchased within a community such as this, the owner will automatically become an HOA member. The association is typically run by a board of directors that were voted in by the HOA members as a whole. The homeowner's association's goal is to maintain the community, keeping things to a set standard, and enforcing rules to ensure it stays that way. The association goes by their governing documents, which is referred to as CC&Rs – covenants, conditions, and restrictions.
All HOA members are charged monthly, quarterly, or yearly association fees that go towards the daily operations which can include maintaining the external elements of each property, common areas such as community amenities – pool, playgrounds, and so on.
Real estate typically found within HOA communities are townhomes, condominiums, and single-family homes.
Is it a Good Idea to Invest in Rental Property within an HOA?
This is a smart question to ask yourself if you want to ensure that the property you invest in will meet your goals. The best way to determine if an HOA property is right for your real estate investment plan, is to dive into the pros and cons of homeowner's associations as they pertain to rental properties.
Before you continue, take a moment to view this quick video on the topic at hand:
Benefits of Having an HOA Attached to Rental Real Estate
There are many benefits of owning a rental property that has an HOA attached – from making sure your property and the surrounding area stay in tip-top condition to offering incredible community amenities. Let's take a look at these advantages, as well as a few more:
1. HOAs Reduce Your Rental Property Upkeep Responsibilities
Some investors love the fact that they don't have to worry about much pertaining to the upkeep of the exterior of their rental property. Their HOA fee covers such things as lawn care (some HOAs will take care of your lawn, while others tend to the common areas), general landscaping, pest control, snow shoveling, roof repair, plumbing, exterior painting, trash removal, and more. Paying for this in one lump sum, as opposed to paying many vendors to take care of the various tasks, can be attractive to some investors.
If part of your responsibility is to manage your own rental property, you can lessen that as well by utilizing the Landlord Studio software. You can read more about how it will make your life easier by assisting with the managing process with expense tracking, tenant screening tools, and the like, on the Landlord Studio website.
2. Bylaws Keep Community in Top Condition Which Can Stabilize or Increase Property Values
Many investors have gone through the experience of buying in a great rental market only to see its appearance and value decline over the years. Since the rent reflects the neighborhood, your monthly rental cash flow can decrease when this happens.
When you buy a property within an HOA, you typically don't have to worry about the value of your rental property declining. The reason for this is that homeowner's associations have certain bylaws in place that keep the property owners in check with warnings and fees.
This can pertain to things that can have a negative impact on the home values such as piling up random items on a porch, leaving old mattresses or ratty couches on the side of the road hoping they will be picked up by the garbage truck, overflowing garbage cans, or oil-stained dirty driveways. Or, leaving multiple broken down cars in the driveway, littering, and more. Ensuring that the property owners cannot do things that cause eyesores in the neighborhood, stabilizes the values of the homes.
3. Some HOAs Offer and Maintain Amenities that Can Attract Tenants
A big plus for attracting tenants, and keeping them in your rental property for years to come, is the outstanding amenities that a homeowner's association can provide. Depending on the association, you will find such things as a pool and sauna, modern grills, community clubhouse, golf course, walking trails, tennis courts, as well as holiday parties, and more. In addition to this, the HOA will maintain all the amenities. Also, the more a community offers the tenant, the more justified an investor can be for charging higher monthly rental rates.
Disadvantages of Buying a Rental Property in an HOA
When considering if you should buy a rental property with an HOA, its disadvantages are what you should be paying close attention to. From the association fees cutting into your ROI to the bylaws interfering with your investment goals, there is much to consider.
1. HOA Monthly Fees Can Cut into Your Rental Cash Flow
Although some of the monthly fee is justified because it goes towards maintenance that you would have to pay for anyway if you were caring for the property yourself; some HOA fees are excessive. They can range from a couple hundred to a thousand, and higher, depending on the community. With that said, if you do the math, it could end up just being more cost-effective to buy a rental property that doesn't have an HOA attached, pay for the individual upkeep items yourself, declare them as tax write-offs, and save thousands in the process. Plus, it's common for these fees to be raised over time. When you have an HOA fee that you have no control over, it can severely cut into your monthly cash flow. This defeats the purpose of having a rental property in the first place.
2. Unexpected HOA Assessments Can be Costly
On top of the homeowner's association fees, you will also have random assessment costs that can be quite expensive. Assessments are when an HOA declares that something is in need of repair or replacement. Imagine getting a notice stating that they have determined that all the roofs in the community should be replaced, and that they expect you and all the other homeowners to each pay $3,000. You would have to pay it or risk being foreclosed on for not abiding by the contract that you signed. What if it was a tight year for you and you just didn't have the money?
3. HOA Bylaws can Interfere with the Rental Process
As a real estate investor, your main goal would be to buy a property and rent it out to a tenant. Well, what if you purchased a piece of property within an HOA, and a few years later, you are told you cannot rent it out any longer. Just as long as your current tenant stays put, you might be safe, but if they move out, then you would not be able to rent it out to a new person. Or, some HOAs state that you have to own the property for a certain amount of time before being allowed to rent it out.
No matter how it's played, any prevention or gap in renting out the property can be devastating for the investor. It could wipe out their profit and cause their ROI to plummet. They would then be left with paying the mortgage themselves, as opposed to applying the tenant's monthly rent towards that payment. On top of that, don't forget about the HOA monthly fee.
4. An HOA Has Control Over Renovations to Your Rental Property
Many real estate investors enjoy making decisions regarding the renovations they decide to do on their rental property. If you are one of those investors, you may have an issue with the restrictions and approval process of renovations done on the exterior and interior of your property.
When it comes to the outside of the property, the HOA can control how things are done in regards to paint color, what type and size fence you install, and much more. Additionally, property investors may be surprised when they find out that they can't just move forward with interior renovations and repairs.
First, the property owner typically needs the approval of the HOA to do any type of renovation so they can determine if you are keeping with the community guidelines. Often times, they also require that a licensed professional do the work, and they won't care if you are a handyman that can tackle it yourself. The HOA will also inspect the work upon completion.
A few examples of renovations that they will have a say in might be a kitchen or bathroom remodel, floor installations, sometimes even new lighting fixtures will need to be approved. If the HOA has different preferences than the investor, this can cause a conflict and frustration. This is justifiable considering the investor is the one who paid for and owns the property.
One Man's Costly HOA Renovation Issue
One such example is a property owner who paid thousands of dollars for solar panels, only to find out that the HOAs loose description of solar panel installation really meant that he could not place them on one side of the house, facing the street, where his neighbors could see the panels. But to have them work efficiently, and to make his money back on energy costs over time, that is the side he would need to install them on to capture the full effect of the sun. He filed a lawsuit against the HOA.
HOA vs No HOA – The Bottom Line is ROI
When considering the question – Should You Buy a Rental Property with an HOA? It really all comes down to the ROI. As an investor, you are in it for the ROI, the cash flow, the goal of building wealth and becoming financially independent. So if a particular homeowner's association has amazing amenities, and so on, it won't matter if the calculations tell you that your ROI will be lower after paying HOA fees for the year. Or will be even lower after the random assessment fees are paid for. If this turns out to be the case, it would be better to dive into buying a rental property where you have more control over the numbers.
However, if after thoroughly researching and number crunching, you find that a particular property that has an HOA attached, is a great deal that will yield a high ROI, even down the road when the HOA fees are increased, then go for it!
If you are in need of funding, and want to ensure you protect your ROI even more, look into purchasing a rental property with a 0% interest. This can be accomplished with Fund & Grow's 0% interest introductory offer business cards. You can read more on this topic through our personal Fund & Grow Page. We have been associated with Fund & Grow for quite some time, and they have provided more than 25 million for our real estate clients. You can also take a look at our Fund & Grow Review – Best Unsecured Credit for Real Estate Investors. They will save you money, which will ultimately increase your ROI.
Rental Property HOA Commonly Asked Questions
You may have questions pertaining to buying a rental property that has an HOA. For that reason, we are providing our three most commonly asked questions:
1. Do renters pay HOA fees?
The property owner is responsible for the HOA fee, and it's not common for a separate line item to be created for the renter to pay the fee, on top of rent. It's best not to make the tenant responsible for the association fee because if they fail to pay, the HOA can place a lien on the property, which could lead to foreclosure. However, you can work some, or all of the HOA fee into the rent. For instance, if you have a considerably low HOA fee of $200 per month, instead of charging your tenant, $1,200 for rent, increase it to $1,400 to cover the fee.
3. How do I find the HOA for a property?
When a homeowner's association is created, they are required to file their CC&Rs with the county assessor's office. You can find the assessor's office website by doing a Google search with the name of the county the property is located in. Once there, you will be able to search within their website by providing the property information such as address, subdivision name, community name, or the current property owner's name.
If the property you are looking into, or any property in the community is for sale, you can do a Google search with the address, and check the listing information to see if the homeowner's association's contact information has been provided. You can also ask the neighbors, they might just have the information you are looking for.
4. What are HOA CC&Rs?
HOAs layout certain rules for the property owners within the community; these are called CC&Rs. This stands for covenants, conditions, and restrictions. If members don't abide by the CC&Rs, they can be subjected to fines, lawsuits, or foreclosures.
Every HOA has its own set of rules and regulations, although most are similar in nature. Examples may be what can be placed on your porch, colors you are allowed to paint your front door, whether or not you can install a satellite dish, parking restrictions, and much more. If possible, it would be best to review an HOAs CC&Rs before sealing the deal, just in case there is something that conflicts with the plans you have for your prospective rental property.
Additional Rental Real Estate Articles by Morris Invest
Dive into the articles below for more details on investing in rental properties – from how to find off-market real estate to buying with multiple investors; you will be sure to find valuable information!
Have You Decided if Buying Rental Property with an HOA is Worth it?
You may now have an idea if investing in rental real estate that has an HOA attached is a good idea or not. As mentioned, it really comes down to the return on investment. Will you have a high ROI, just break even, or be in the red? If you take some time to crunch the numbers, you should be able to make an informed decision.
On the other hand, you may feel that all the rules and regulations are not your cup of tea, even if the ROI is high. If that is the case, and you are seeking out a good deal on an investment property, Morris Invest can help. We make it super easy for you as an investor – we do the market research, renovations, place your tenant, and match your property up with a professional property manager. If you have any questions regarding investing in rental properties, schedule a call with Morris Invest. We would love to speak with you about your real estate investing goals.
Before you go, view this helpful video on 10 Things You MUST Do Before Investing in Real Estate:
Ready To Build Passive Income Through Rental Real Estate?
Ready to talk about your goals? We're here to show you the tools and teach you the process to begin earning legacy wealth for you and your family.