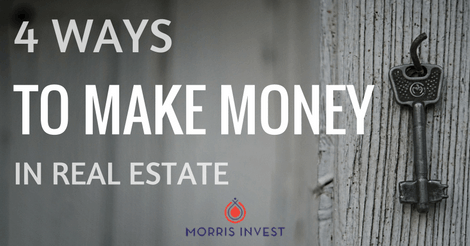 There are so many different real estate tactics and strategies, that it can be difficult to know where to begin. The amount of books and resources covering this topic are unlimited. Many people become inspired to get their feet wet in the industry, especially with the rising popularity of HGTV shows like Fixer Upper.
If you're wondering how to get started, there are a few options to consider. The best method to begin is to first assess your goals. Think about what you want to achieve. How hands-on do you want to be? Is real estate going to be a full-time job?
It's easy to watch a quick 30 minute show on tv, but the truth is some of these processes can take up to a year. It's important that you know what you're getting into. Additionally, I highly recommend picking one path and sticking to it. If you're constantly moving to a different idea, it's impossible to maintain focus or reach success.
The first way to make money in real estate is by flipping houses. To begin, you'll need to find deeply discounted properties, perhaps in foreclosure or off market. These homes are typically in disrepair. Flipping is not something you should go into blindly, it's important that you know what you're doing. Typically you need to have plenty of money on hand as well for the purchase of the home and the cost of repairs. Flipping is a great moneymaker, but it's also transactional. Once you profit off the sale of a house, you'll need to move onto another to make more money.
Another method is to become a realtor. Go to real estate school, get certified and registered in your state. Then on the weekends, you can go to open houses and list properties on MLS. As a realtor, you will be paid a percentage of the sale of the home. This can be a lot of work for not much payoff unless you build a strong team and engage in multiple deals on a consistent basis.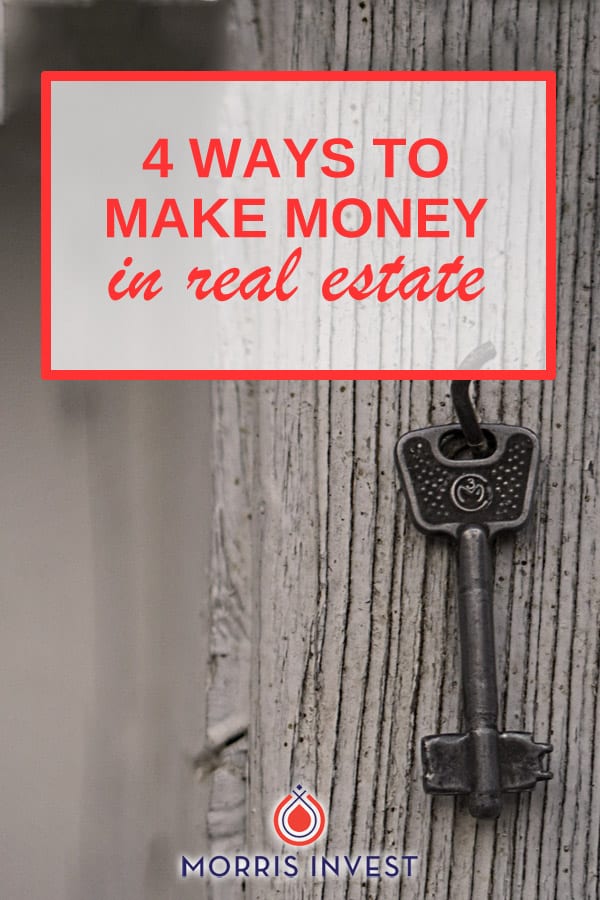 Wholesaling is another way to make money in real estate. As a wholesale investor, you don't actually own properties. Rather, you find contracts and sell them, and then collect a finder's fee. Wholesaling can be a great way to kickstart your investing journey and get money in the bank quickly, but it's not very passive!
The last, and in my opinion, best way to invest in real estate is through purchasing rental properties. Buy and hold investing is so powerful because it's a way to not only create cash flow, but it's also a means for increasing your net worth. Rental real estate is also incredibly passive, and has many other benefits, such as the tax implications.
What's your favorite way to make money in real estate? Will you try any of these strategies? Leave a comment on our YouTube video and let us know! 
Ready To Build Passive Income Through Rental Real Estate?
Ready to talk about your goals? We're here to show you the tools and teach you the process to begin earning legacy wealth for you and your family.