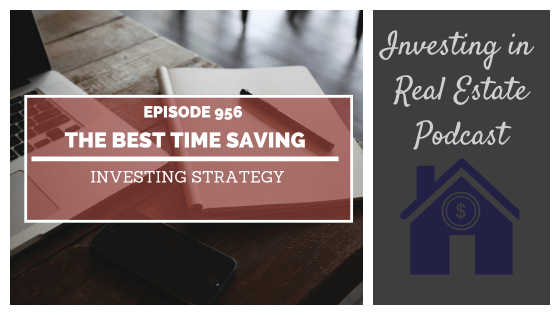 You already know that real estate investing is the number one way to build wealth.. but it's hard to know how to get started. Especially if you don't already live in one of America's strongest rental markets, buying rental properties can be really overwhelming and time-intensive.
On today's show, we're going to talk about how to take back control of your most valuable resource: time. We're also going to discuss how this ties into retirement planning, and how to get the most bang for your buck without sacrificing your time.
More About This Show
On the surface, you might think that investing is just about the money. But I think if you dive deep into your WHY, you'll realize that your true motivation comes down to time. Whether that's freedom of time to travel, to spend more time with your family, we all want more time. Time is your most valuable asset, and once you can figure out how to stop trading your hours for dollars, that's true freedom.
If you really want to get the ball rolling on building your portfolio without spending hours upon hours working, the best thing to do is to team up with a company that has front-loaded some of the work for you. While I don't believe that any investing experience can be 100% passive, there are a lot of tasks you can outsource. For example, our team does the heavy lifting of market research, finding lenders, screening property management teams, and more. If you're not trying to create a second job for yourself, it's really in your best interest to outsource a lot of these things to free up your time.
And when we're talking about the long-term game of building wealth, we've got to think about retirement. The absolute worst position to be in right now is holding cash, in the stock market, or any liquid asset. With inflation, you're going to be in the hole about 8-10% right now. Liquid assets are exposing you to inflation, but what you want is protection from inflation. If you're investing in the stock market, consider diversifying into real estate.
2022 Year to Date 2022 stock market stats:
Dow Jones down -6% YTD
S&P is down -10% YTD
Nasdaq down -17% YTD
Even Bitcoin and other cryptocurrencies are seeing major plunges in value, some up to 50%!
So again, consider diversifying into real estate investing. There are multiple ways to do this, including investing in an IRA. We believe that real estate is an essential piece of your retirement, and the numbers simply don't lie. With a new construction rental property, you can expect a minimum IRR of 18%.
If you're looking to make a profitable investment, have a safeguard against inflation, without studying and researching for hours, come over and book a call at morrisinvest.com. We'll chat about your goals and determine how real estate investing can fit into your retirement plan.
Episode Resources
Book a Call with Our Team
morrisinvest.com/bootcamp ← Download your FREE 90-Day Bootcamp!
Subscribe to Investing in Real Estate on iTunes
Find Your Financial Freedom Number
Subscribe to the Morris Invest YouTube channel
Like Morris Invest on Facebook
DISCLAIMER: I am not a financial adviser. I only express my opinion based on my experience. Your experience may be different. These videos are for educational and inspirational purposes only. Investing of any kind involves risk. While it is possible to minimize risk, your investments are solely your responsibility. It is imperative that you conduct your own research. There is no guarantee of gains or losses on investments.
AFFILIATE DISCLOSURE: Some of the links on this channel are affiliate links, meaning, at NO additional cost to you, I may earn a commission if you click through and make a purchase and/or subscribe. However, this does not impact my opinion. We recommend them because they are helpful and useful, not because of the small commissions we make if you decide to​ use their services. Please do not spend any money on these products unless you feel you need them or that they will help you achieve your goals.
Ready To Build Passive Income Through Rental Real Estate?
Ready to talk about your goals? We're here to show you the tools and teach you the process to begin earning legacy wealth for you and your family.