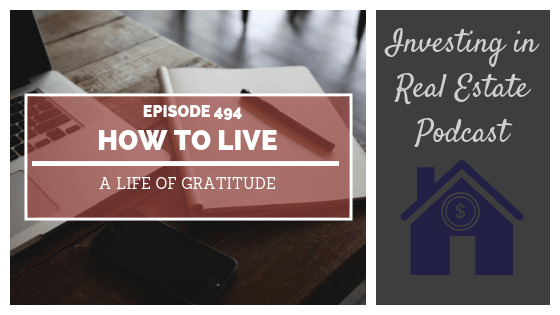 Book a call with our team: https://go.oncehub.com/morrisinvest
Today's episode of Investing in Real Estate is sponsored by Pitney Bowes! With SendPro Online from Pitney Bowes, it's just click, send, and save for as low as $4.99 a month. Send envelopes, flats, and packages right from your desk and you are back to business in no time. Go to pb.com/CLAYTON to access your FREE 30-day trial PLUS a FREE 10-pound scale.
This episode is also sponsored by The Great Courses! This service offers a huge library of audio and visual courses on just about any topic you can imagine.  And with The Great Courses Plus, you can learn on any device, and completely on your schedule. For a limited time they're offering my listeners a full FREE month of unlimited access to their entire library. Sign up at thegreatcoursesplus.com/INVESTING.
We strongly believe that a big part of wealth building is centering an abundance mindset, and giving to charity. Every month, Morris Invest donates a a percentage of all profits to a non-profit organization called Folds of Honor. Folds of Honor was created by Major Dan Rooney in 2007 with this mission: to provide scholarships to the family members of America's fallen and disabled service-members.
On this episode of Investing in Real Estate, we're joined by Major Dan Rooney to talk about living a life of gratitude, the importance of serving others, and exactly how Folds of Honor came into existence. Dan is sharing incredible insights into how helping others can improve your life, what it means to find fulfillment, and how to learn and grow from the difficulties in your life.
On this episode you'll learn:
How Folds of Honor got its start.

The spiritual benefits of doing good deeds.

How to use your talents to make a positive impact.

What it means to find fulfillment.

The truth about difficulties and defining moments.

And more!
Episode Resources
Pitney Bowes
The Great Courses
morrisinvest.com/charity
A Patriot's Calling by Major Dan Rooney
The Opposite of Spoiled by Ron Lieber
Find Your Financial Freedom Number
Subscribe to the Morris Invest YouTube channel
Like Morris Invest on Facebook
Contact Dan Rooney
Website
Facebook
Twitter
If you're ready to begin building a passive income through rental real estate, book a FREE call with our team today. We're ready to talk about your goals and want to help you learn more about earning legacy wealth for you and your family.
Ready To Build Passive Income Through Rental Real Estate?
Ready to talk about your goals? We're here to show you the tools and teach you the process to begin earning legacy wealth for you and your family.