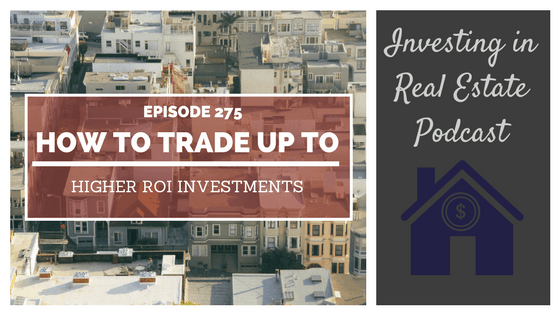 EP275: How to Trade Up to Higher ROI Investments [Case Study]
Book a call with our team: https://go.oncehub.com/morrisinvest
This episode of Investing in Real Estate is sponsored by ZipRecruiter. With ZipRecruiter, you can post your job to 100 plus job sites with just one click. Find out today why ZipRecruiter has been used by businesses of ALL sizes to find the most qualified job candidates with immediate results. Visit ZipRecruiter.com/investing to post your job for free!
Many people see the value in investing in real estate, but they're not quite sure how to run their business efficiently. From finding the right property in the right market to working with a skilled property management team, there are a lot of things that must be done correctly to create a passive income machine.
Today's guest, Jonathan, is a longtime investor who recently switched his strategy in order to earn more passive income and positive cash flow. On today's show, he's sharing his journey into the world of real estate investing, including the mistakes he made when purchasing his first properties, how he used a 1031 exchange, and his experience purchasing turnkey rentals. Jonathan's story is so interesting—you won't want to miss this episode of Investing in Real Estate!
More About This Show
In 2005, Jonathan and his wife purchased a nice big house, from which he was able to take out a home equity line of credit. He used the funds from the HELOC to begin investing. Like many new investors, Jonathan started investing close to home.
He purchased two properties in the Denver metro area. He managed both properties by himself, and found that it is a lot of work to manage tenants and contractors. And although those properties brought in cash flow, he found that most months he was just breaking even with his expenses.
Jonathan literally drove himself into the ground trying to manage these properties as well as attend to his family and full-time job. When he was diagnosed with cancer, he ultimately decided that something had to change.
Once he discovered turnkey real estate and calculated his Freedom Number, everything started to come together. He worked with a company to conduct a 1031 exchange, sold his two properties, and picked up multiple C class properties in the Midwest. In gross rent, Jonathan's cash flow tripled. Best of all, he is no longer managing his properties and is able to dedicate more time to his family.
On today's show, Jonathan is sharing more about his experience. We'll discuss the transition from being hands-on to hands-off, and what it's like to go through the 1031 exchange process. Jonathan's story is sure to inspire—please join me for episode 241 of Investing in Real Estate!
If you're ready to begin building a passive income through rental real estate, book a FREE call with our team today. We're ready to talk about your goals and want to help you learn more about earning legacy wealth for you and your family.
On this episode you'll learn:
What is the time frame allowed for a 1031 exchange?
What is Jonathan's Freedom Number?
What was it like to go from being a landlord to working with a property management team
What are some of the rules about using a 1031 exchange?
And much more!
Episode Resources
ZipRecruiter
EP241: A Conversation with a Millionaire Retired Landlord
The Ultimate Guide to 1031 Exchanges
York, Howell, and Guymon
Subscribe to Investing in Real Estate on iTunes
Find Your Financial Freedom Number
Subscribe to the Morris Invest YouTube channel
Like Morris Invest on Facebook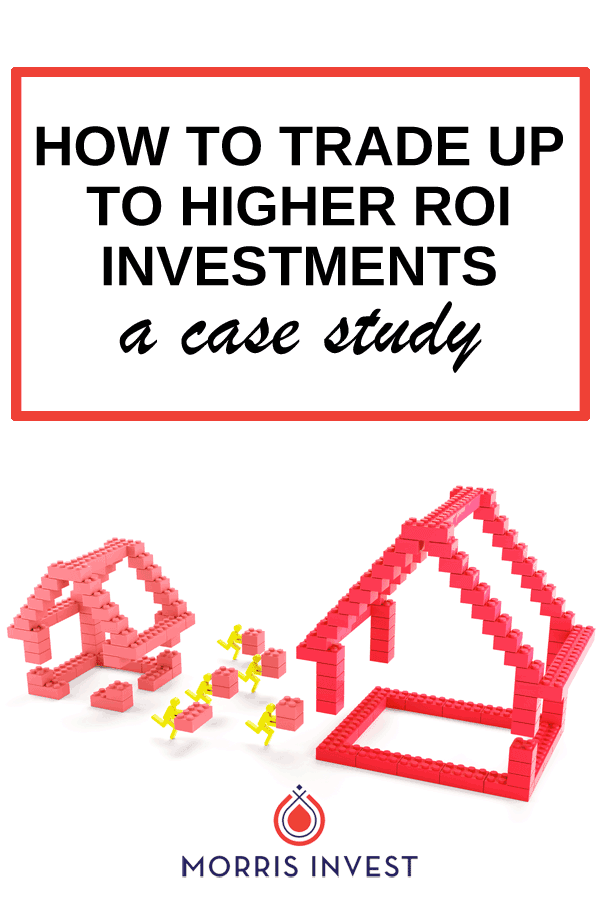 Ready To Build Passive Income Through Rental Real Estate?
Ready to talk about your goals? We're here to show you the tools and teach you the process to begin earning legacy wealth for you and your family.