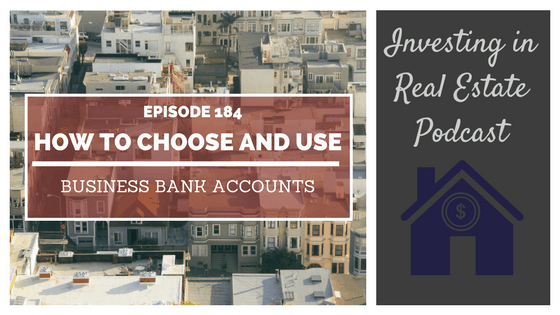 EP184: How to Choose and Use Business Bank Accounts
Book a call with our team: https://go.oncehub.com/morrisinvest
If you run your real estate venture like a business, you'll want to utilize a business bank account. But not all business bank accounts are created equal! It's important to not only find the most cost effective solution, but also the account that fits your specific business' needs.
On this episode of Investing in Real Estate, Natali and I are discussing how to find the right business account, and how to use it appropriately! We'll share our personal experience with using both big banks and local banks. We'll discuss the mistakes we've made, how you can get your accounts in order, and much more!
More About This Show
Admittedly, we've opened a lot of different business bank accounts throughout our real estate career. If you aren't used to running a business, this is an expertise that must be learned. It's important to choose a specific business account, and not one that is intended for personal use.
When we opened our very first business account, we went to Bank of America, simply because that's where we already banked. However, at that time, BOA charged $35 every month for that account. Remember, every single expense in your business comes out of your ROI, so we had to shop around.
Eventually, we found a no fee business checking account with a local bank. We have found that more often than not, you will have better options with a local bank. We always suggest shopping around, and the site Bankrate can help you find what meets your needs.
On today's show, we'll share why we still have business accounts with three different banks, and how we utilize each of them. We'll talk about the importance of a no fee account, as well as finding an account without balance requirements. If you've ever wondered about setting up banking accounts for your real estate business, this episode is for you! 
If you're ready to begin building a passive income through rental real estate, book a FREE call with our team today. We're ready to talk about your goals and want to help you learn more about earning legacy wealth for you and your family. 
On this episode you'll learn:
How can you determine if you should use a credit or debit card for your business expenses?
What should you expect to pay a bank for a wire transfer?
What should you look for when shopping for checks?
What are the two big mistakes we made when we first started using business accounts?
What should you do if you accidentally use your business account for a personal expense?
And much more!
Episode Resources
NeatReceipts
Bankrate
Tax-Free Wealth by Tom Wheelwright
How to Pay Off Your Mortgage in 5 Years by Clayton and Natali Morris
EP169: How to Set Up Profit First for Real Estate Investing – Interview with Mike Michalowicz
ProVision Wealth Strategists
Subscribe to Investing in Real Estate on iTunes
Find Your Financial Freedom Number
Subscribe to the Morris Invest YouTube channel
Like Morris Invest on Facebook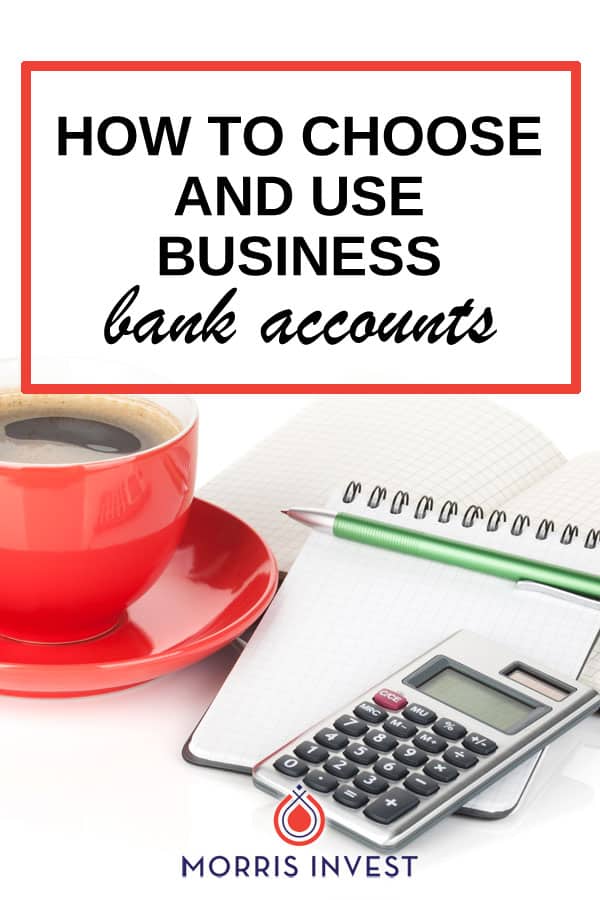 Ready To Build Passive Income Through Rental Real Estate?
Ready to talk about your goals? We're here to show you the tools and teach you the process to begin earning legacy wealth for you and your family.