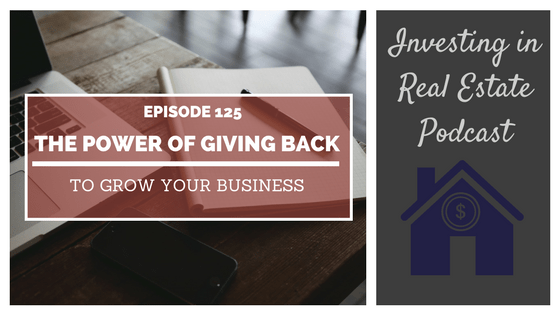 EP125: The Power of Giving Back to Grow Your Business – Interview with Joe Fairless
Book a call with our team: https://go.oncehub.com/morrisinvest
Most truly successful people are not fixated only on their own advancement. It is powerful to contribute to something greater than yourself. Not only does it feel good to help others, but it in turn helps your business advance.
On this episode of Investing in Real Estate, I'm interviewing Joe Fairless, the host of The Best Real Estate Investing Advice Ever Podcast! Joe is here to share the details of his newest book series, and the importance of embodying his mantra, "the secret to living is giving." Don't miss episode 125!

More About This Show
Joe Fairless is successful in many ways: he is the host of the world's longest running daily real estate podcast, and controls over $102 million worth of real estate investments. But what is truly extraordinary about Joe is his willingness and desire to help others.
Joe's newest book series, Best Real Estate Investing Advice Ever, is an incredible project. Joe has decided to donate 100% of the profits to an organization that is close to him, Junior Achievement of Cincinnati.
The purchase of Joe's book helps educate children in underserved communities about entrepreneurship and finance skills. The book itself is invaluable; it details Joe's interviews with top real estate experts in all facets of the industry.
Joe explains that all successful entrepreneurs realize the value in contributing to causes that they believe in. Not only is it a good deed to help others, but it's also a brilliant business move. Donating or volunteering to a cause opens the door to build relationships and gain credibility.
On today's show, Joe is sharing more about the importance of philanthropy in business. We'll discuss the details of his book, as well as his real estate syndication business. Joe has so much wisdom to share, you won't want to miss this episode of Investing in Real Estate!
If you're ready to begin building a passive income through rental real estate, book a FREE call with our team today. We're ready to talk about your goals and want to help you learn more about earning legacy wealth for you and your family.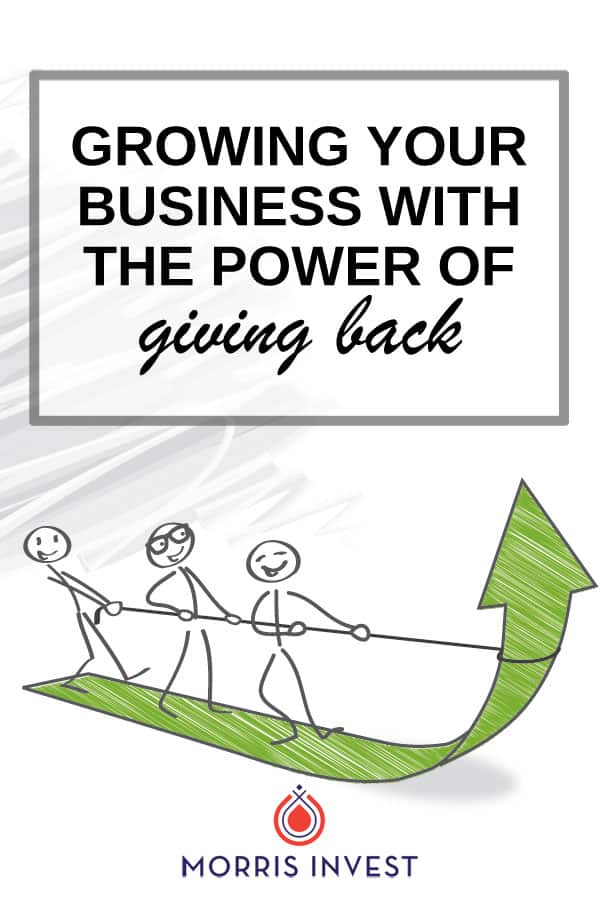 On this episode you'll learn:
How to find deals on and off the market.
What is the importance of building strong relationships with brokers?
What are Joe's qualifications for a great investment?
What is the significance of business referrals?
How can you find private money?
And much more!
Episode Resources
Email Joe for a copy of his Money Raising Spreadsheet
Best Real Estate Investing Advice Ever: Volume 1 by Joe Fairless & Theo Hicks
Best Real Estate Investing Advice Ever Podcast
Junior Achievement of Cincinnati
Rich Dad Poor Dad by Robert T. Kiyosaki
Subscribe to Investing in Real Estate on iTunes
Find Your Financial Freedom Number
Subscribe to the Morris Invest YouTube channel
EP337: The Power of Private Money – Interview with Susan Lassiter-Lyons
How to Get Private Money Step by Step with Austin Rutherford – Episode 605
Like Morris Invest on Facebook
Contact Joe Fairless
Website
Facebook
Twitter
LinkedIn
Ready To Build Passive Income Through Rental Real Estate?
Ready to talk about your goals? We're here to show you the tools and teach you the process to begin earning legacy wealth for you and your family.