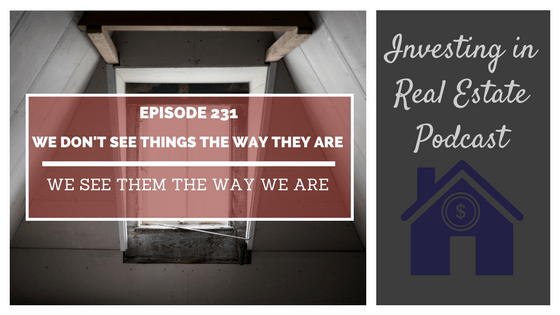 EP231: We Don't See Things the Way They Are, We See Them the Way We Are.
Book a call with our team: https://go.oncehub.com/morrisinvest/?utm_source=MIblog&utm_medium=MIBlog&utm_campaign=MIblog&Source=MIblog
I've made it my mission to help others reach financial freedom, and part of that job entails listening to the backgrounds and stories of people who want to build wealth. I can't help but notice that there are two distinct mindsets when it comes to real estate investing: one is based out of fear, and the other is centered on abundance.
On this episode of Investing in Real Estate, I'll talk about how our reality is colored by our perceptions. I'll speak in depth about the two different mindsets I have noticed, and discuss how to start living in an abundance mindset. Don't miss this episode of Investing in Real Estate!
More About This Show
Something interesting I've noticed is that building wealth is not just about numbers on a spreadsheet, calculating ROI, or planning appropriately for taxes. It's deeper than that. True wealth building is cultivation, and it's something that's rooted deeply in your mindset.
Too many people think they don't deserve wealth, and they live in constant fear about money. By doing so, they attract negativity into their lives. They invite unfavorable situations into existence by focusing on lack.
It's the classic story of a person who wins the lottery, and then quickly squanders all of their earnings away. Why does this happen? Because they aren't in an abundance mindset.
But those who are creating true legacy wealth and are expanding their real estate portfolios don't live in that same place. Instead, they focus on peace and abundance. They feel connected to wealth, and they feel worthy of wealth.
On today's show, I'll share more about how our perceptions influence reality. I'll discuss specific scenarios, and my experience with this idea. Please join me on episode 231 of Investing in Real Estate!
If you're ready to start living in abundance and begin building a passive income through rental real estate, book a FREE call with our team today. We're ready to talk about your goals and want to help you learn more about earning legacy wealth for you and your family. 
On this episode you'll learn:
Why shouldn't you make assumptions about money?
How can you begin to think abundantly?
What is the universal law of success?
How can you begin building wealth?
And much more!
Episode Resources
Awareness by Anthony De Mello
Subscribe to Investing in Real Estate on iTunes
Find Your Financial Freedom Number
Subscribe to the Morris Invest YouTube channel
Like Morris Invest on Facebook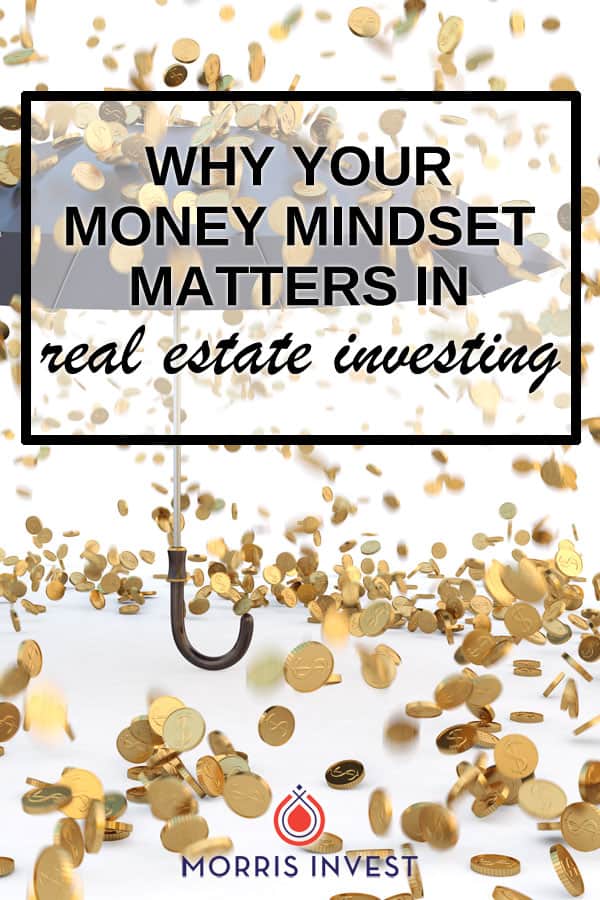 Ready To Build Passive Income Through Rental Real Estate?
Ready to talk about your goals? We're here to show you the tools and teach you the process to begin earning legacy wealth for you and your family.