RENTAL REAL ESTATE
DONE FOR YOU
We find, fix, fill and manage great properties while you see amazing returns on your investment.
Join the hundreds of investors we've helped earn thousands of dollars in passive income this month.
Ready for Hassle-Free Passive Income?
Start Your First Rental Investment In 3 Easy Steps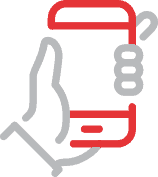 Schedule a quick phone call with our team so we can learn about your investment goals.
You don't have to go out and search for a house. We select a property for you from one of our great rental markets as soon as one becomes available.
Rely on our expert team to take care of the rest while you take in steady monthly rent from your property.
Investing in real estate doesn't have to be so hard.
What Our Teams
Can Do For You
Find It
Great properties at steep discounts
Fix It
Property renovation to increase your equity
Build It
New construction from the ground-up
Finance It
Easily secure funding for your project
Fill It
Screen, place and manage tenants
Manage It
Fix the toilets (and take those 2:00 AM calls)
"Morris Invest is the best. Everything was simple. I didn't have to do anything but sign papers. As a matter of fact, I didn't even need to physically see the property myself. I picked up 2 in illinois and I've just been collecting rent. I'm fixing to get 2 more and do at least 1 a year. I love them."
"I was always interested in real estate but it was always something I thought was unattainable for someone like myself. I'm a novice investor. I have a full time job but I wanted some supplemental income to help pay the bills and grow into something more where I can not work and be financially free… Buying my house with Morris Invest was so easy and I can't say enough good things about the company."
"My property already had a tenant in place. It was instant cashflow. I am now a real estate investor and it's leading to some other great projects that I'm putting under my belt as well."
"Even though I am a real estate investor in my local market in Florida, I'm a wholesaler — and wholesaling is the art of finding discounted properties — I am actually making a higher ROI but more cash month over month with my Morris Invest properties."
"The Morris Invest team have been instrumental in guiding me with investing in properties and helping get closer to financial freedom."
START YOUR FIRST
RENTAL INVESTMENT NOW