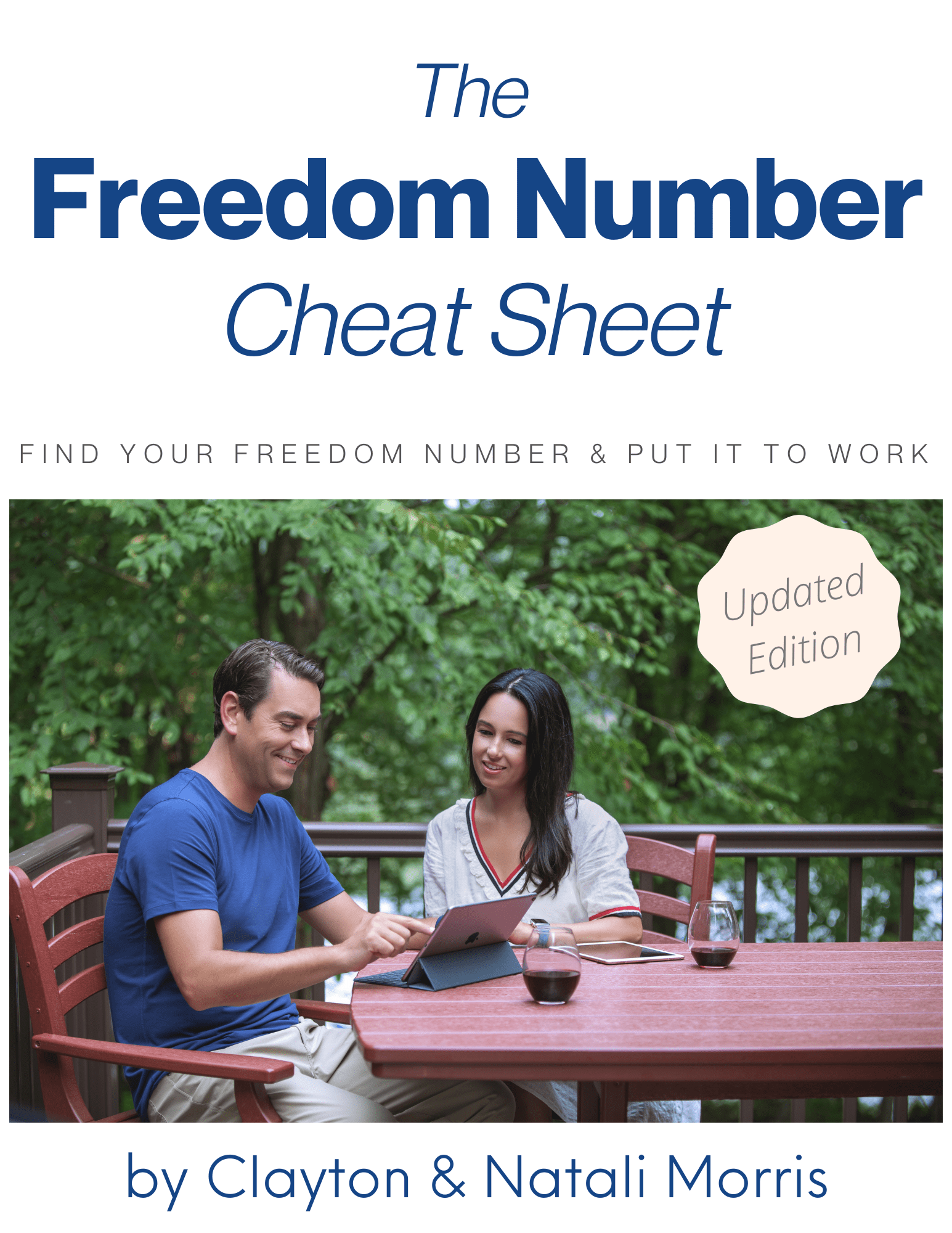 By Clayton and Natali Morris
Looking to achieve financial freedom? I've found that the only true way is to create passive income through real estate investing. And the only way to start on this journey is to understand your Freedom Number.
This brand-new free cheat sheet will help you unlock that number using the step-by-step process I use with my own family. Enter your email address to download.