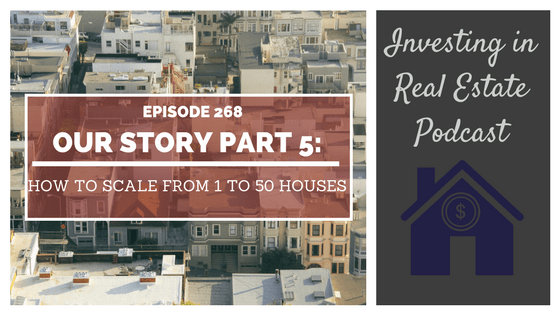 EP268: Our Story Part 5: How to Scale from 1 to 50 Houses
Book a call with our team: https://morrisinvest.com/book-a-call/
This episode of Investing in Real Estate is sponsored by Betterment. Betterment is the largest independent online financial advisor. Their service is designed to help improve customers' long-term returns and lower taxes for retirement planning, building wealth, and other financial goals. Investing in Real Estate listeners can get up to one year managed free. For more information, visit betterment.com/clayton.
We've spent the last few weeks on the podcast detailing our family's past, including how we began investing in real estate. Now that you've heard the backstory, we thought we would share exactly how we expanded our portfolio, and ultimately purchased fifty rental properties in a few short years.
On this episode of Investing in Real Estate, Natali and I are sitting down to discuss all of the strategies we used to grow our real estate portfolio. We'll talk about the importance of the Freedom Number, the multiple ways to access cash, and much more. Please join us for part five of our story!
More About This Show
If you're familiar with our content, you know how passionate we are about the Freedom Number. Essentially, the Freedom Number allowed us to set a clear goal and stay focused. In 2017, we hit our Freedom Number. Doing so was not luck or magic, but a matter of creativity.
We did not have the money set aside in a bank account to purchase fifty rental properties free and clear. We utilized many strategies in order to reach financial freedom. Our first two properties were purchased with cash we accessed from cashing in stocks.
Along the way, we have also invested within IRAs, used wholesaling strategies, and taken 401k loans. We've accessed hard money, and used the equity in our home to invest. We've also purchased seller financed deals, as well as saved to buy with cash.
By no means is this an exhaustive lists of ways to invest in real estate. If you're hungry enough, you'll find ways to be creative. There are a multitude of ways to finance an investment property. It's important to be open-minded, and receptive to the possibilities.
On today's show, we'll walk you through how we grew our portfolio, house-by-house. We'll discuss the pros and cons of each strategy, and how you can use your balance sheet to get creative. If you've ever wondered how to reach your Freedom Number, this episode is for you!
If you're ready to begin building a passive income through rental real estate, book a FREE call with our team today. We're ready to talk about your goals and want to help you learn more about earning legacy wealth for you and your family.
On this episode you'll learn:
What are the pros and cons of working with a hard money lender?
How can you use your home equity to invest in real estate?
How does the new tax law affect the HELOC strategy?
Why is borrowing from your 401k a smart move?
And much more!
Episode Resources
Betterment
EP256: Our Story Part 1: How Clayton Went Through Foreclosure and Destroyed His Credit
EP259: Our Story Part 2: Why Natali Made a Big Mistake Buying an A Class Property
EP262: Our Story Part 3: Hitting Rock Bottom
EP265: Our Story Part 4: How to Build a Real Estate Investing Plan
How to Pay off Your Mortgage in 5 Years by Clayton and Natali Morris
Tom Krol Wholesaling
Rich Dad Poor Dad by Robert Kiyosaki
The 4-Hour Workweek by Tim Ferriss
Lima One Capital
Subscribe to Investing in Real Estate on iTunes
Find Your Financial Freedom Number
Subscribe to the Morris Invest YouTube channel
Like Morris Invest on Facebook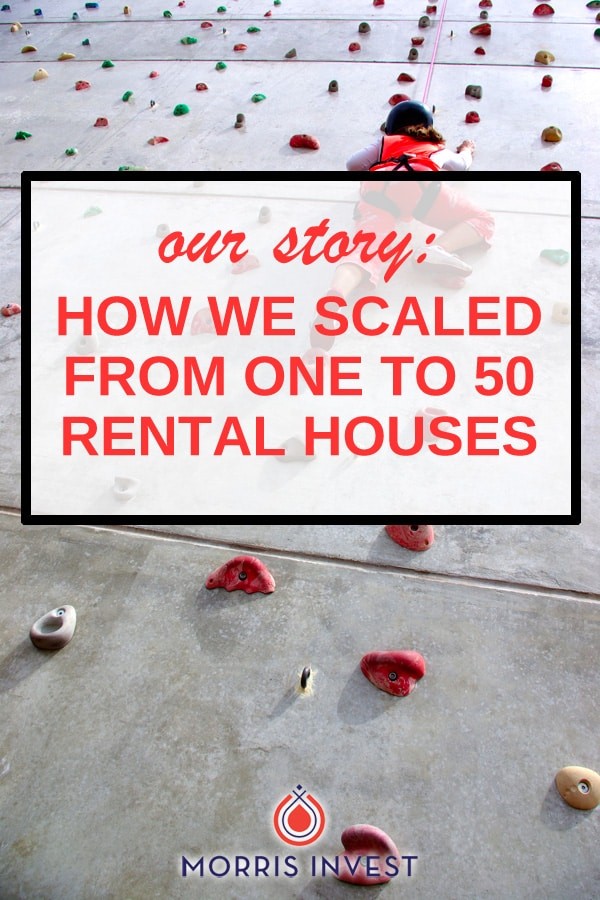 Ready To Build Passive Income Through Rental Real Estate?
Ready to talk about your goals? We're here to show you the tools and teach you the process to begin earning legacy wealth for you and your family.