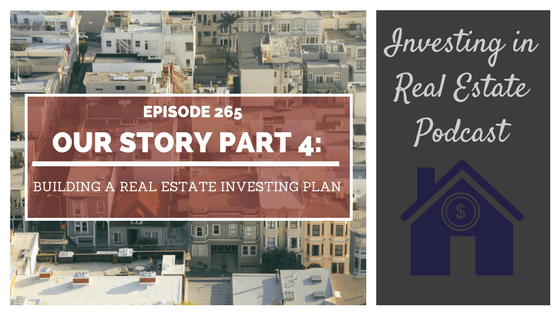 EP265: Our Story Part 4: How to Build a Real Estate Investing Plan.
Book a call with our team: https://go.oncehub.com/morrisinvest/?utm_source=MIblog&utm_medium=MIBlog&utm_campaign=MIblog&Source=MIblog
This episode of Investing in Real Estate is brought to you by HelloFresh. HelloFresh is a meal kit delivery service that shops, plans, and delivers your favorite step-by-step recipes and pre-measured ingredients so you can just cook, eat, and enjoy. For $30 off your first week of HelloFresh, visit hellofresh.com and enter promo code INVESTING30. 
Now that you've heard the biggest mistakes we've made as real estate investors, we want to share how we began to implement change and grow a successful portfolio. After we both experienced losing jobs, we knew that we needed to create passive income and build wealth for our family.
On this episode of Investing in Real Estate, Natali and I are explaining how we began successfully purchasing rental real estate. We'll share the details of our first investments, and talk about our fears and hesitations at the time. We'll also discuss how our balance sheet has drastically changed in just five years, and why single-family homes work so well in our business. Don't miss part four of our story!
More About This Show
One of our main takeaways from Rich Dad Poor Dad is the quote "The rich buy assets, the poor buy liabilities." And when we take a look back at our balance sheet from before we began on our journey toward financial freedom, nothing we had in our asset column was actually performing.
We had savings accounts, stocks, and a 401k, but nothing that brought us consistent cash flow on a monthly basis. Examining these details is an excellent way to stop treading water, and instead start building wealth. If most of your dollars are being funneled into mortgage payments, car payments, and other loans, you're not actually making progress.
After a chance meeting with a real estate investor couple on a flight to New Zealand, I became inspired to put a plan into action. These successful investors gave me the secret formula to successful real estate investing: buy low cost homes in the Midwest, don't go overboard on renovations, and focus on ROI.
And although things didn't go perfectly with the first property, it was close enough. My investment was rented, and having that first win gave us motivation to continue along this path. Now, just five years later, our balance sheet has shifted dramatically. More than half of the items in our assets column bring in passive income.
On today's show, we'll share more details about those first two rental properties. We'll discuss the inner workings of the balance sheet, and why this "secret formula" works so well. We'll also hint at what's coming in part 5. Please come along for episode 265 of Investing in Real Estate!
If you're ready to begin building a passive income through rental real estate, book a FREE call with our team today. We're ready to talk about your goals and want to help you learn more about earning legacy wealth for you and your family.
On this episode you'll learn:
What podcast got me interested in real estate investing?
Should you work with a realtor to find real estate deals?
Why shouldn't you care what a rental property looks like?
And much more!
Episode Resources
HelloFresh
Rich Dad Poor Dad by Robert Kiyosaki
Clayton on Entrepreneur on Fire
EP256: Our Story Part 1: How Clayton Went Through Foreclosure and Destroyed His Credit
EP259: Our Story Part 2: Why Natali Made a Big Mistake Buying an A Class Property
EP262: Our Story Part 3: Hitting Rock Bottom
EP106: How to Balance Assets vs. Liabilities
Subscribe to Investing in Real Estate on iTunes
Find Your Financial Freedom Number
Subscribe to the Morris Invest YouTube channel
Like Morris Invest on Facebook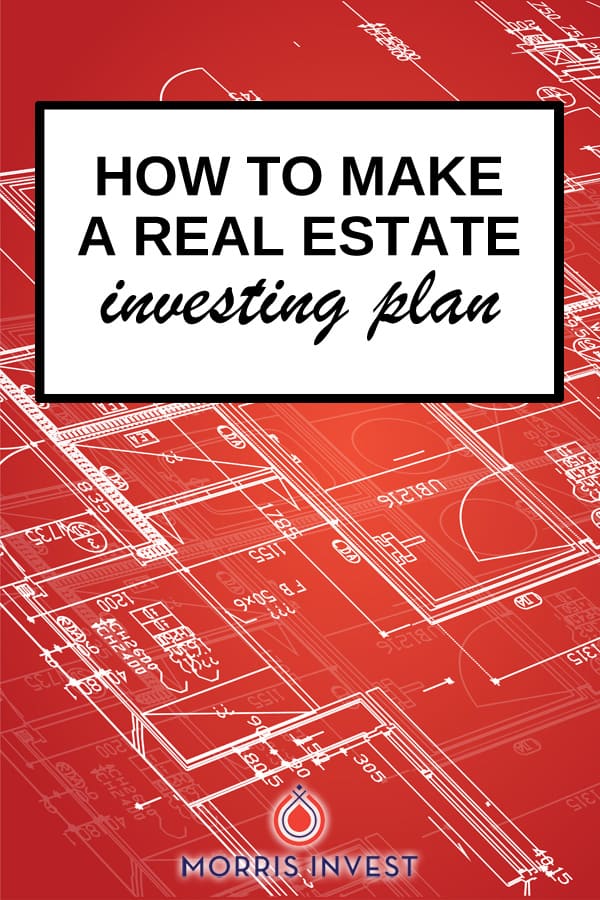 Ready To Build Passive Income Through Rental Real Estate?
Ready to talk about your goals? We're here to show you the tools and teach you the process to begin earning legacy wealth for you and your family.