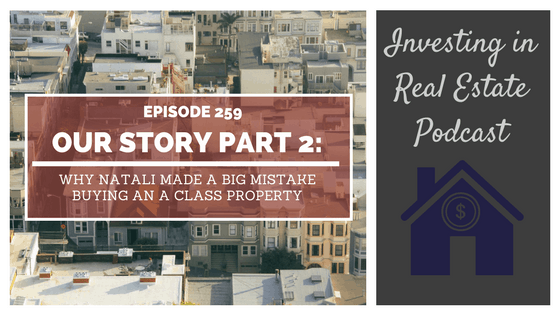 EP259: Our Story Part 2: Why Natali Made a Big Mistake Buying an A Class Property.
Book a call with our team: https://go.oncehub.com/morrisinvest/?utm_source=MIblog&utm_medium=MIBlog&utm_campaign=MIblog&Source=MIblog
I like to say that all successful real estate investors have experienced failure at some point, and that's certainly true in our family. Last week on the podcast, we shared my real estate mistakes and failures. Today we're bringing you part two of our story—Natali's background, and the roadblocks she's faced on the road to financial freedom.
On this episode of Investing in Real Estate, Natali is taking us back to her childhood and early career. She'll explain her family's background in real estate investing, and the mistakes she made with her first rental property. We'll talk about the complications that arise from A class rentals, and the importance of investing in landlord friendly states. Please join us for part two of our investing journey!
More About This Show
Natali comes from a long line of investors—her grandparents owned warehouses in the Bay Area, and lived off the rent after retirement. She saw their success, and always understood the value in owning real estate.
Her parents are real estate investors as well, and she was raised with the "Rich Dad" mentality. She owned her primary residence in Las Vegas, and when she relocated to San Francisco, she knew she wanted to purchase a piece of real estate there as well.
She purchased and lived in a condo in downtown San Francisco, and when she eventually moved to a different neighborhood, she knew she wanted to turn her residence into an investment. Natali rented out her condo, but the return on investment simply wasn't there.
In fact, she was actually losing money every month. Her mortgage was high, her taxes were expensive, and the condo belonged to an HOA that had an additional fee. And as I like to say, "A class tenants have A class problems." Natali's tenants trashed her property, and caused problems with the HOA.
Overall, her entry into real estate was not a positive experience. However, not so much so that she was discouraged from trying again. After we married and I started talking about investing in real estate, she was on board as long as we found a way to make the experience easier and more passive.
On today's show, Natali is sharing more about her experience, including her family's history in real estate, and why her first investment was unsuccessful. We'll talk about the importance of investing for cash flow, and why investing in tenant friendly states can be dangerous. Don't miss part two of our story!
If you're ready to begin building a passive income through rental real estate, book a FREE call with our team today. We're ready to talk about your goals and want to help you learn more about earning legacy wealth for you and your family.
On this episode you'll learn: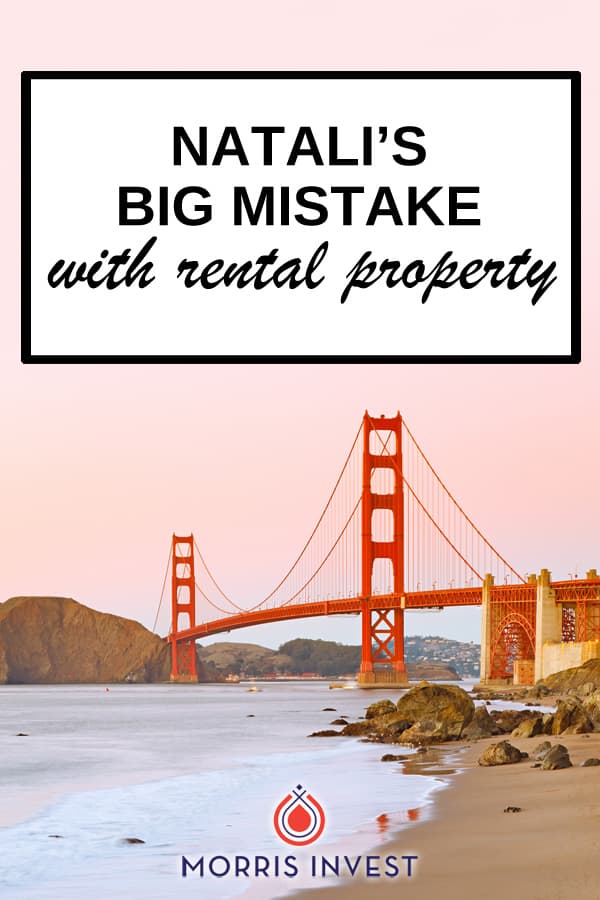 Ready To Build Passive Income Through Rental Real Estate?
Ready to talk about your goals? We're here to show you the tools and teach you the process to begin earning legacy wealth for you and your family.