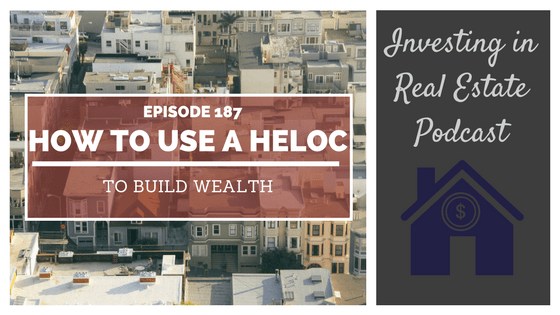 EP187: How to Use a HELOC to Build Wealth
Book a call with our team: https://go.oncehub.com/morrisinvest
Since we published our book, How to Pay off Your Mortgage in 5 Years, we've received a lot of questions about how to put the payoff strategy into action. Because finances are not one-size-fits-all, we wanted to take the opportunity to answer some reader questions about paying a mortgage with a HELOC.
This episode of Investing in Real Estate is a live Q&A we recorded on our YouTube channel on Saturday, July 22, 2017. We answered questions about evaluating financial products, trading simple interest for amortized interest, and more! Don't miss episode 187!
More About This Show
The underlying theme and motive in our book is to empower people to better understand their financial products. If you understand how to evaluate financial products, you can in turn make more informed decisions in both your personal finances and investing strategy.
The strategy outlined in the book teaches you how to choose a home equity line of credit. Then you treat the HELOC like a mortgage in order to pay off your primary mortgage. This method works because you're essentially trading simple interest for amortized interest.
One of the most frequent questions we have received is whether this strategy works for investment properties instead of primary mortgages. The answer to that question is yes, but it becomes slightly more complicated. A HELOC is a personal banking product, and most investors run their business in a business entity.
In that case, you can't just use your rent to pay down your HELOC. Since the rent comes into the business entity's account, if you take it out for personal use it will be taxed as a draw. For more about using your business bank accounts appropriately, listen to episode 184 of Investing in Real Estate.
In this special live stream, we'll answer more questions live about using a HELOC to pay down a mortgage. We'll talk about evaluating deals, using a HELOC as a private lending source, and more! If you've ever wondered about using a HELOC as a tool to grow your portfolio, this show is for you.
If you're ready to begin building a passive income through rental real estate, book a FREE call with our team today. We're ready to talk about your goals and want to help you learn more about earning legacy wealth for you and your family.
On this episode you'll learn:
Can you get a HELOC in your LLC?
Under what circumstances is it appropriate to refinance your home?
Can you use this payoff strategy for investments?
How do you choose a HELOC?
How long after purchase can you apply for a HELOC?
And much more!
Episode Resources
View the Live Stream on YouTube
How to Pay off Your Mortgage in 5 Years by Clayton and Natali Morris
EP103: Behind the Scenes of Our Next Real Estate Purchase
EP184: How to Choose and Use Business Bank Accounts
BRRRR Real Estate Strategy
Loopholes of Real Estate by Garrett Sutton
Subscribe to Investing in Real Estate on iTunes
Find Your Financial Freedom Number
Subscribe to the Morris Invest YouTube channel
Like Morris Invest on Facebook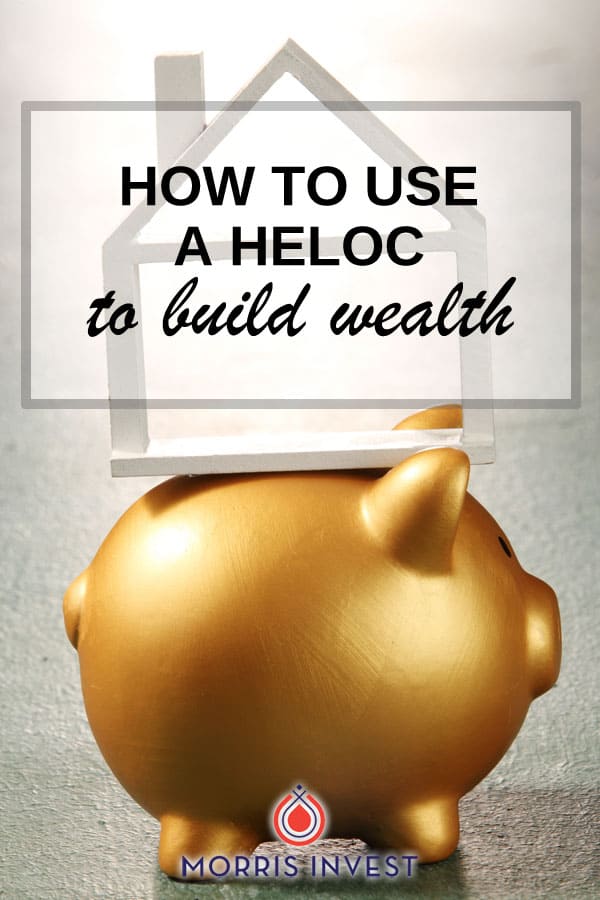 Ready To Build Passive Income Through Rental Real Estate?
Ready to talk about your goals? We're here to show you the tools and teach you the process to begin earning legacy wealth for you and your family.