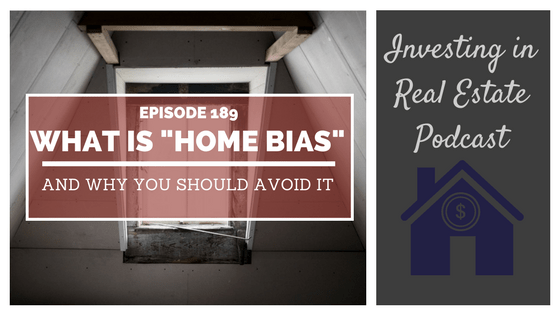 EP189: What Is "Home Bias" and Why You Should Avoid It
Book a call with our team: https://go.oncehub.com/morrisinvest
Have you ever heard the term "home bias?" On today's show, I'm sharing the definition of home bias, as well as a concrete example. I'll share how you can avoid this trap, and make sure your portfolio is well diversified.
On this episode, I'll talk about the overall sector weights of investments. You'll learn why land is generally underrepresented, and why it's common for investors to fall into home bias. Don't miss episode 189 of Investing in Real Estate!
More About This Show
If you have a 401k, IRA, or other stock market based investment tool, chances are that real estate is exceedingly underrepresented in your portfolio. Given the current market volatility and concerns that major economics have about the future, this is a big problem!
In the MSCI All Country World Index, real estate only comprises 3.2% of total investments. And although this data is a reflection of large and mid cap investors, the same is true for individual investors.
The majority of people believe that owning their primary residence is enough. But when it comes to personal wealth allocation, we've been told that owning your home is the American Dream. However, that's no way to build wealth.

Limiting the real estate you own to just the home you live in is the equivalent to only purchasing local stocks. This is home bias! Home bias is the tendency for investors to purchase domestically, instead of diversifying globally.
On today's show, I'll dive deeper into home bias. You'll learn about why real estate is an incredible investment opportunity. If you want to ensure your portfolio is diversified, this episode is for you!
If you're ready to begin building a passive income through rental real estate, book a FREE call with our team today. We're ready to talk about your goals and want to help you learn more about earning legacy wealth for you and your family.
On this episode you'll learn:
What are the three things you need in economics to do business?
What is the MSCI All Country World Index?
Which category takes up the majority of investors' portfolios?
What is a REIT?
And much more!
Episode Resources
MSCI All Country World Index Sector Weights
EP347: The Do's and Don't of Using a Self-Directed IRA – Interview with Scott Maurer
EP180: The Worst Crash in Our Lifetime is Coming
Subscribe to Investing in Real Estate on iTunes
Find Your Financial Freedom Number
Subscribe to the Morris Invest YouTube channel
Like Morris Invest on Facebook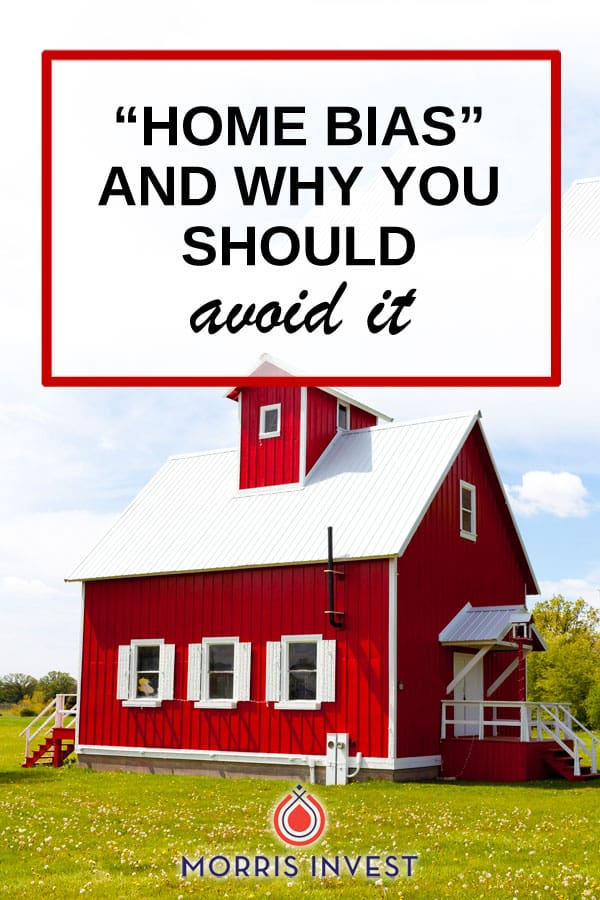 Ready To Build Passive Income Through Rental Real Estate?
Ready to talk about your goals? We're here to show you the tools and teach you the process to begin earning legacy wealth for you and your family.