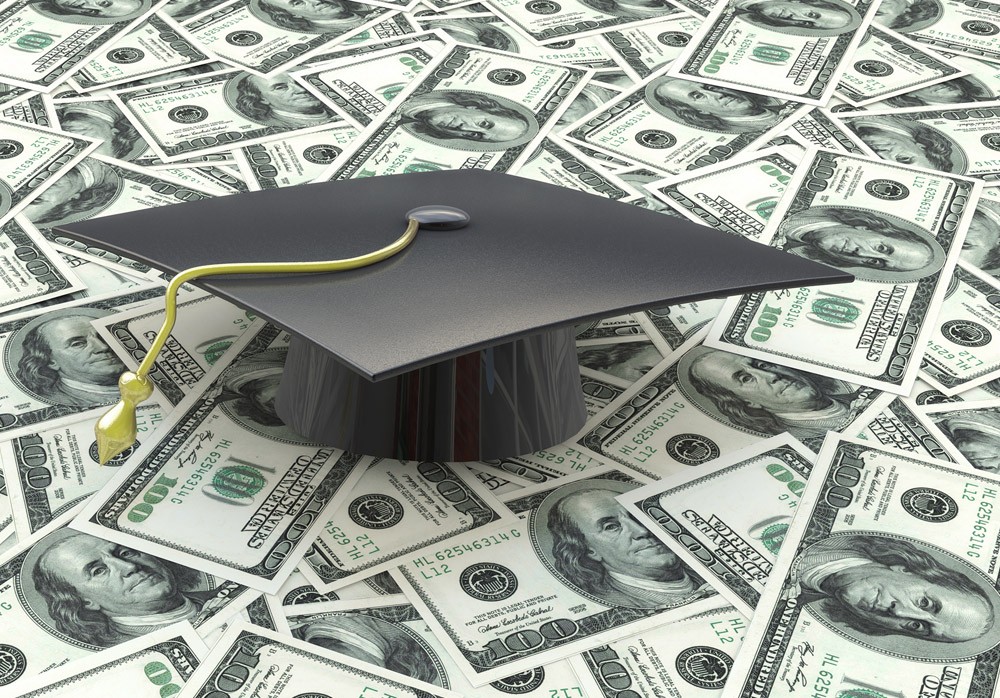 The FY 2021 budget proposal made by President Trump will have an effect on students for sure. According to Forbes, with a decrease of 7.8%, he has allotted $66.6 billion for the US Education Department as budget.
Instead of reducing the budget amount, he has taken a few firm decisions on student debt repayments as well.
Have a look at what are the major changes brought by him and how it will affect the students who are currently in debt:
He has proposed abolishing the PSLF (Public Service Loan Forgiveness program)
In 2019, the Congressional Budget Office (CBO) estimated that the PSLF or Public Service Loan Forgiveness program costs $12 billion annually. The CBO estimate may have influenced Mr. President to abolish the Public Service Loan Forgiveness program.
You qualify for PSLF if you have taken out direct loans and are currently an employee under US federal, state, local government, and non-profit organizations. You have to make 120 monthly payments over 10 years to qualify for PSLF.
But ending the program all of a sudden may have some serious consequences for public sector employees. According to a report published in MarketWatch, some public sector employees who are still repaying student debt think that scrapping the PSLF will bring critical changes in their careers. They will be compelled to think about their future again.


But a positive matter for PSLF applicants is that the Democratic-controlled House and Senate have withheld President Trump's proposal for 2 years. So, it is very unlikely that Trump's budget proposal is going to be effective very soon.
Putting an end to subsidized student loans is Mr. President's other plan
There are certain reasons why subsidized student loans have earned popularity among undergraduate students.
Number one is, the interest rate is fixed without any volatility.
The second point is, any kind of interest payment won't be collected from you while you are in school.
You are going to save interest while you are in school and even after the first 6 months of leaving school.
With the recent budget proposal on subsidized Stafford loans, the chance of savings is near zero.
The US government will no longer pay interest on behalf of students who are enrolled in school as it plans to put an end to 'subsidized' Stafford student loans.
The result is not going to be good for you if the federal education department terminates the 'subsidized' Stafford student loans as per the proposal.
President Donald Trump has proposed introducing some changes to his student debt repayment policy
So far, you may have repaid the federal student loan under income-driven repayment plans.
You may know that the US Federal Education Department offers 4 income-driven repayment options:
REPAYE

i.e.

Revised Pay As You Earn Repayment Plan

.

PAYE

i.e.

Pay As You Earn a Repayment Plan

.

IBR

i.e.

Income-Based Repayment Plan

.

ICR

i.e.

Income-Contingent Repayment Plan

.
All these 4 debt repayment programs have different repayment policies and durations.
The President has proposed to combine all these 4 repayment plans into a single repayment plan in the 2020 budget proposal.
Take a look at what Mr. Trump has proposed in his new student debt repayment plan
President Trump has proposed a

new and single income-driven repayment plan

where

all students have to repay their student debt at

12.5% of discretionary income

per month.
You have to repay the debt amount at a fixed

12.5% interest rate

for

15 years

.
The

rest-of-the-balance

will be forgiven after

15 years

.
Some

financial experts

are

raising concerns

that the monthly interest rate is

2.5% higher than before

(The earlier monthly payment cap was

10%

of your discretionary income per month).
But the advantage you will get from the president's new plan is that you can get rid of your student debt 5 to 10 years earlier than ongoing income-driven-repayment plans where the loan repayment duration is 20 to 25 years.
So, you will get one positive and one negative point from Mr. Trump's new student loan repayment proposal.
You can dump the student debt repayment burden 5 to 10 years earlier than before (this is the positive point).
You have to pay a higher than before monthly interest rate payment to reap this advantage (this is the negative point).
The president has expanded the eligibility criteria for several sections
He has expanded eligibility criteria for the U.S. federal Pell Grant for short-term education programs. Though the maximum reward limit is still the same $6195 in the US federal Pell Grant category and Mr. Trump wants to revoke $2 billion from the Pell Grant reserve section.
He has continued providing discretionary funds for HBCUs (Historically Black College and Universities).
He has increased the funding of the career and technical education sector around $900 million.
Mr. Trump has also supported the Borrower Defense to Repayment Rule (BD rule), which supports students against any kind of illegal or misleading act by their school.
Mr. President wants to put a limit on the loan-taking capacity for graduate students and parent loan-takers
The President wants to control the annual and lifetime limit on the amount that students and parents can borrow as education loans. He wants to put a ceiling on the Parent PLUS loans (maximum $26,500 annual borrowing) and Graduate PLUS loans (maximum $50,000 annual and $100,000 total borrowing).
The Federal Student Aid Office offers Parent PLUS loans to parents who want to take out the loan on behalf of their children. The borrowing–cap was revoked in 1992 so that parents could bear the full educational costs of their children, but now Mr. Trump wants to put another borrowing-cap.
You can avail of the Graduate PLUS loan if you have attended graduate and professional school. He wants to put a maximum-limit on that too.
In his budget proposal, Mr. President has clarified that he wants to cut some federal educational expenses
Mr. Trump wants to stop the

Federal Supplemental Educational Opportunity Grant (FSEOG)

. The grant is dedicated to

independent students

and students who belong from a

low-income family

(the yearly income is less than

$30,000

). He now wants to terminate the grant.

He has proposed to cut down

$630 million

from the fund of the

Federal Work-Study Program

.

Currently,

45 million Americans

have

$1.6 trillion

student loan debt. Opposition presidential candidates, including Mr.

Bernie Sanders

and

Senator Elizabeth Warren,

have declared that they would forgive student loan debt if they came to power. President Donald Trump, however, does not support

the views of his opponents

on the issue of student loan debt.
What the US President has made these decisions may be in certain conditions. Student loans are the second biggest consumer loan in the US and the default rate is causing a national crisis. That is why he may have thought to curtail a certain amount ($5.6 billion) from the education-related budget amount.
According to the estimation from The Center for American Progress, the student loan borrowers have to bear an additional $70 billion for 10 years if all the budget proposals become effective.
But the core point is that Mr. Trump needs approval from the U.S. Congress to pass these proposals.
It means the new education-related budget proposals may take some time to be implemented. In the meantime, you have to make sure that you are paying the monthly student debt amount on time.
This is because federal student loans can help you build a credit score.
You can take out a federal student loan without a credit check. Credit scores are important as they showcase your creditworthiness. Usually, your credit score gets dropped if you make a delayed monthly payment on your student debt.
The side effects of the dropped-credit score are huge; for example, your loan application may not be approved, and you may face difficulties while searching for employment after your graduation.
So, it is better to be cautious from beforehand on how to improve your credit score so that in future you can lead a stress-free relaxed life.

Meanwhile, the US National Congress has held back Mr. Trump's budget proposal for a while, so you do not need to be in a hurry now while thinking about how you can pay back your student loan.
Aiden White is a financial writer who lives in Dudley, Massachusetts. She started her financial journey in 2015 and has been associated with consolidatecreditcard.org for the last 10 months. Through her writing, she has inspired people to overcome their credit card debt problems and solved their personal finance based queries. Being a debt fighter in her personal life, her goal is to share innovative thoughts and knowledge in the debt communities. Get in touch with her at [email protected].
Ready To Build Passive Income Through Rental Real Estate?
Ready to talk about your goals? We're here to show you the tools and teach you the process to begin earning legacy wealth for you and your family.