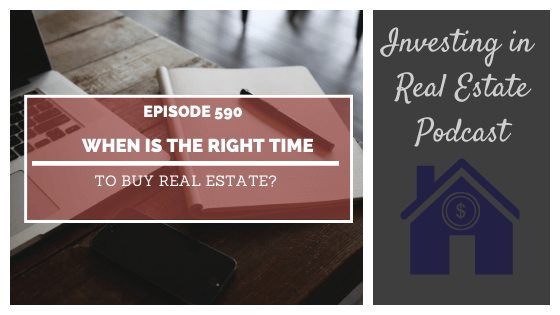 Book a call with our team: https://go.oncehub.com/morrisinvest
This episode is sponsored by LegalZoom! Over the past 19 years, LegalZoom has helped more than two million Americans start their businesses, by incorporating, forming an LLC, and more. Go to legalzoom.com today and enter promo code INVESTING in the box at checkout for special savings.
This episode is also sponsored by LightStream! How much money are you paying in interest on your credit cards every month? With LightStream, you can consolidate your credit cards into just one payment at a lower, fixed rate and start saving money. Just for our listeners, apply now to get a special interest rate discount and save even more. The only way to get this discount is to go to lightstream.com/investing.
One of the most common questions new investors have is "when is the right time to invest?" And while there are varying opinions on this topic, most successful, long-term investors seem to take the same approach.
Today's guest, Eric Bowlin, has been in the real estate industry for over 10 years, and has over 480 units. On this episode of Investing in Real Estate, Eric is sharing his common-sense approach to timing the market. We'll discuss how to find the right deal, the ebbs and flows of the economy, and more!
On this episode you'll learn:
How Eric got started in real estate.
How to time the market.
Eric's advice for new investors.
And much more!
How Eric Got Started in Real Estate
Eric stumbled into real estate investing when he tried to purchase his first home. Due to high debt and low income, he was unable to qualify for traditional financing. Then, he discovered that owning a small multifamily building could help improve his financial snapshot, as rental income counts as income to the banks. Eric "house hacked" his first deal, a small three-family unit. He had a roommate and two tenants that helped pay the bills.
How to Time the Market
Eric purchased his first deal in 2009, and has been investing ever since. Because of this, he knows a thing or two about the right time to buy real estate. If you're trying to determine if you should wait to buy real estate, Eric says the simple answer is no. Every stage of the economic cycle has its pros and cons. The key is not to buy at the right time, but instead to find the right deal.
Eric's Advice for New Investors
If you want to begin investing in real estate, Eric explains that the best thing to do is just take the first step. Your first deal does not have to be perfect. His theory is that you shouldn't look for a grand slam, just a base hit. As long as you don't lose money, the deal will be a great experience and entry into investing.
Episode Resources
LegalZoom
LightStream
Subscribe to Investing in Real Estate on Apple Podcasts
Find Your Financial Freedom Number
Subscribe to the Morris Invest YouTube channel
Like Morris Invest on Facebook
Contact Eric Bowlin
Website
Facebook
Events
Ready To Build Passive Income Through Rental Real Estate?
Ready to talk about your goals? We're here to show you the tools and teach you the process to begin earning legacy wealth for you and your family.