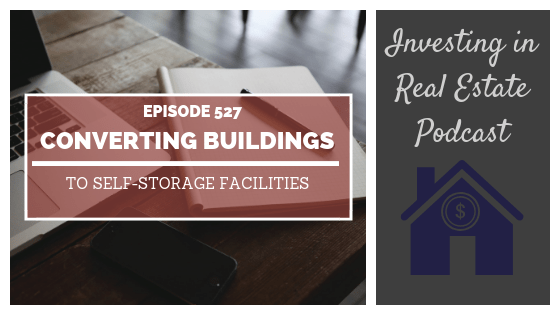 Book a call with our team: https://go.oncehub.com/morrisinvest/?utm_source=MIblog&utm_medium=MIBlog&utm_campaign=MIblog&Source=MIblog
This episode is sponsored by Lumin Skin! You dress to impress, you exercise, and you eat well. What are you doing for your face? Lumin takes the stress out of building a skin care regimen – each set comes with a simple routine that can be done in under two minutes. Lumin is offering our listeners an exclusive free trial—just pay $5.99 in shipping. That's a $45 set, yours for free by visiting luminskin.com/investing.
Self-storage is one incredibly fascinating area within the real estate investing industry. Self-storage investing involves many of the staples of running a real estate business like taxes, acquisition, and monthly cash flow—but without having to worry about on-site tenants.
On this episode of Investing in Real Estate, I'm joined by Scott Krone of Coda Management Group. Scott is here to share his unique approach to self-storage investing, including building a simplistic business model and why demographic trends can create a need for self-storage. You'll learn about converting buildings for self-storage, what it takes to get started, and much more!
On this episode you'll learn:
How Scott got involved in self-storage real estate investing.

Why Scott's business model is different than traditional self-storage investing.

What the conversion process looks like.

The types of improvements that make a building suitable for self-storage.

Why the self-storage business remains steady in a down economy.

Typical vacancy rates for self-storage facility.

And more!
Episode Resources
Lumin Skin
Find Your Financial Freedom Number
Subscribe to the Morris Invest YouTube channel
Like Morris Invest on Facebook
Connect with Scott Krone
Website
Facebook
If you're ready to begin building a passive income through rental real estate, book a FREE call with our team today. We're ready to talk about your goals and want to help you learn more about earning legacy wealth for you and your family.
Ready To Build Passive Income Through Rental Real Estate?
Ready to talk about your goals? We're here to show you the tools and teach you the process to begin earning legacy wealth for you and your family.