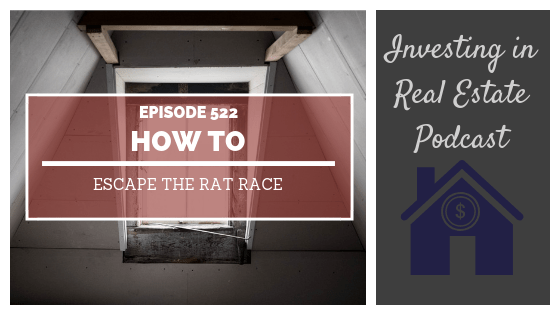 Book a call with our team: https://morrisinvest.com/book-a-call/
This episode of Investing in Real Estate is sponsored by Pitney Bowes! Shipping and mailing from your desk has never been simpler than with SendPro Online from Pitney Bowes. With SendPro Online from Pitney Bowes, it's just click, send, and save for as low as $4.99 (four dollars and 99 cents) a month. Send envelopes, flats, and packages right from your desk and you are back to business in no time. And for being an Investing in Real Estate listener, you'll receive a FREE 30-day trial to get started and a FREE 10-pound scale to ensure that you never overpay. Go to pb.com/clayton to redeem this special offer!
What is it like to replace your paycheck with passive income, live financially free, and escape the rat race? This episode is my interview with Robert Kiyosaki on the Rich Dad Radio Show—recorded shortly after I retired from broadcast television thanks to real estate investing.
In this interview, you'll learn about reverse engineering your expenses, how to allow money to flow through you, and my journey to becoming a real estate investor. Please enjoy my interview with Robert and Kim Kiyosaki, and Ken McElroy!
On this episode you'll learn:
How to overcome fears about money.

Why relying on a transactional job is not sustainable.

The importance of finding creative ways to finance your deals.

How humility can help you learn and grow.

The importance of setting a goal in real estate investing.

How I started my investing career.

And more!
Episode Resources
Pitney Bowes
Rich Dad Radio Show
The Rich Dad Channel
MC Companies
Books by Ken McElroy
Cashflow Game
Find Your Financial Freedom Number
Subscribe to the Morris Invest YouTube channel
Like Morris Invest on Facebook
If you're ready to begin building a passive income through rental real estate, book a FREE call with our team today. We're ready to talk about your goals and want to help you learn more about earning legacy wealth for you and your family.
Ready To Build Passive Income Through Rental Real Estate?
Ready to talk about your goals? We're here to show you the tools and teach you the process to begin earning legacy wealth for you and your family.