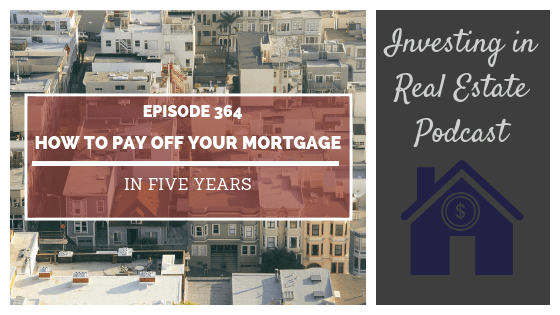 EP364: How to Pay Off Your Mortgage in 5 Years
Book a call with our team: https://go.oncehub.com/morrisinvest/?utm_source=MIblog&utm_medium=MIBlog&utm_campaign=MIblog&Source=MIblog
This episode of Investing in Real Estate is sponsored by BlueChew! BlueChew.com brings you the first chewable with the same FDA approved ingredients as Viagra and Cialis. Visit BlueChew.com and get your first shipment free when you use our code INVESTING—you just pay $5 shipping!
What would your life be like if you had no mortgage? Would you accelerate your investing strategy, pay off debt, or take more family vacations? A few years ago, Natali and I discovered an incredible means to pay off our primary residence. We put it into action, and wrote a book in the process!
On today's episode of Investing in Real Estate, we're sharing the proven system you can use to pay off your mortgage in just a few short years. We'll discuss the step-by-step system that can help you save hundreds of thousands of dollars in interest payments. We'll share how the 2018 tax code affects this strategy, and more!
On this episode you'll learn:
How an amortization schedule works.

Why it's important to designate your payments as principle payments.

The definition of a performing asset.

Why a mortgage is like a heavy fanny pack.

The two biggest enemies in paying off your mortgage.

The different types of interest.

Why you should shop local banks for a HELOC.

How to evaluate banking products.

And more!
Episode Resources
BlueChew
How to Pay Off Your Mortgage in 5 Years by Clayton & Natali Morris
EP304: How to Use Promissory Notes for Real Estate Investing
EP302: What You Need to Know About the New Tax Law – Interview with Tom Wheelwright
Subscribe to Investing in Real Estate on Apple Podcasts
Find Your Financial Freedom Number
Subscribe to the Morris Invest YouTube channel
Like Morris Invest on Facebook
If you're ready to begin building a passive income through rental real estate, book a FREE call with our team today. We're ready to talk about your goals and want to help you learn more about earning legacy wealth for you and your family.
Ready To Build Passive Income Through Rental Real Estate?
Ready to talk about your goals? We're here to show you the tools and teach you the process to begin earning legacy wealth for you and your family.