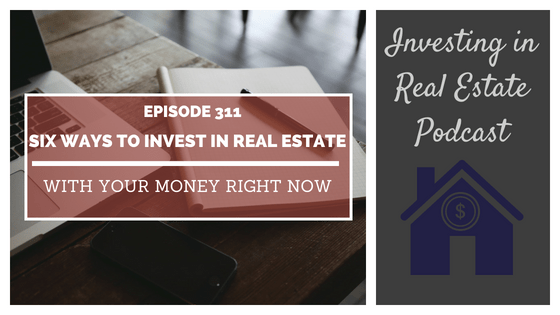 EP311: Six Ways to Invest in Real Estate with Your Money Right Now
Book a call with our team: https://go.oncehub.com/morrisinvest
The beauty of investing in real estate is that there are many ways to finance a deal. We've talked about many of the tools and strategies that investors can use to purchase a rental property here on the show. However, we feel the need to clarify: not every single strategy is appropriate for every person.
On this encore episode of Investing in Real Estate, Natali and I are sharing six different ways to invest in real estate, and how to determine which strategy is best for your situation. We'll also share a multitude of resources you can use to educate yourself on different investing tools and methods. Join us for episode 311 of Investing in Real Estate!
More About This Show
When we talk about different strategies for investing, it's important to note that not every method will be applicable to your unique situation. We all have different financial backgrounds and circumstances. We don't think that a 401k loan or a HELOC is appropriate for each investor. They're great strategies, but they're not for everyone.
We want to be clear: we aren't advisors. We don't know what is right for you, your family, or your situation. We're simply a family that educates ourselves on different strategies, and executes the ones that we feel are most fitting. We are trying to share that education with you. We are in no way trying to tell you what you should do.
But that's what is so fantastic about investing in real estate! There's no one right path to follow. There are so many ways to meet your ultimate goal, and on today's show we want to share a few.
One of the most popular ways to begin investing in real estate is by taking out a HELOC. For many people, it's a great option to take out a loan based on the value of equity in their primary mortgage. This can also be done on existing rental properties. Typically, a HELOC is a great bank product, and it's accessible to many people.
Another great way to invest is through taking a 401k loan. This is a strategy we use yearly. If you have a 401k through your employer, your plan likely allows you to take out one loan per year. This is a fantastic strategy, because you're in essence, paying the interest back to yourself.
On this episode, we'll discuss four other strategies you can use to invest in real estate. We'll talk about the variations within these strategies, and how to decide which you should implement. Don't miss this episode of Investing in Real Estate!
 If you're ready to begin building a passive income through rental real estate, book a FREE call with my team today. We're ready to talk about your goals and want to help you learn more about earning legacy wealth for you and your family.
On this episode you'll learn:
What are the rules about making an investment inside an IRA?
How does a business credit line work?
What is the difference between traditional and roth 401ks?
What are the drawbacks of hard money lenders?
What is life insurance investing?
And much more!
Episode Resources
How to Buy Real Estate with Your 401k
EP362: The Mind-Blowing Power of a Solo 401k – Interview with Dmitriy Fomichenko
Use Debt to Buy Real Estate with Mike Banks – Episode 482
EP337: The Power of Private Money – Interview with Susan Lassiter-Lyons
Getting the Money by Susan Lassiter-Lyons
Subscribe to Investing in Real Estate on iTunes
Find Your Financial Freedom Number
Subscribe to the Morris Invest YouTube channel
MorrisInvest.com/funding
Like Morris Invest on Facebook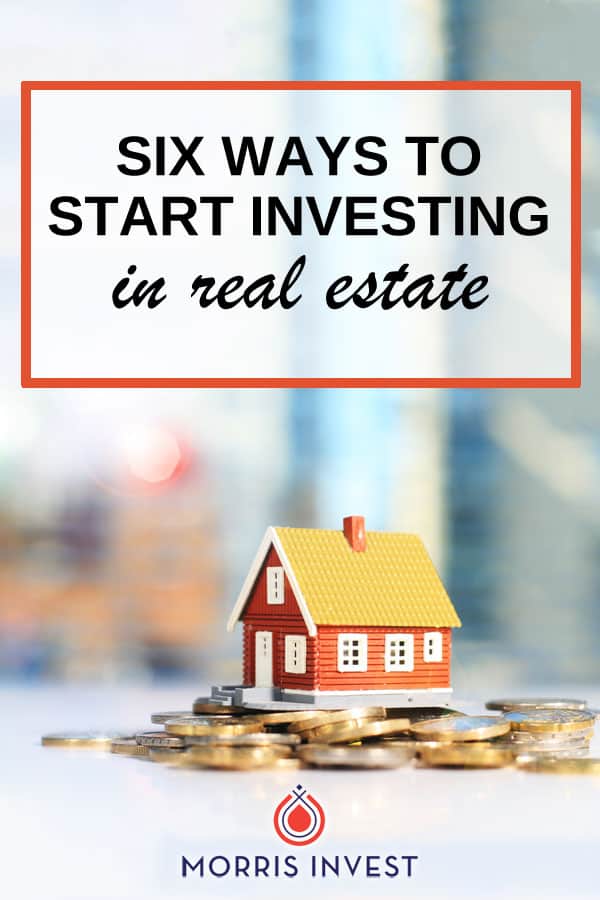 Ready To Build Passive Income Through Rental Real Estate?
Ready to talk about your goals? We're here to show you the tools and teach you the process to begin earning legacy wealth for you and your family.