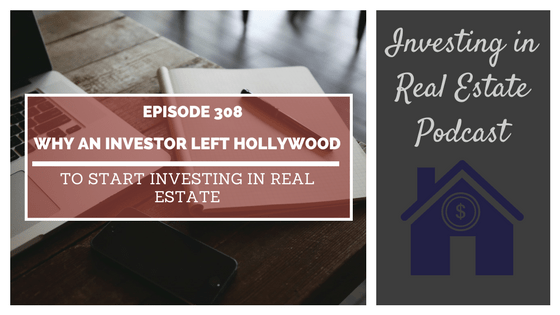 EP308: Why an Investor Left Hollywood to Start Investing in Real Estate – Interview with Andrew Lanoie
Book a call with our team: https://go.oncehub.com/morrisinvest
This episode is brought to you by Abby Connect, the leading live receptionist service which helps you screen, qualify and connect incoming calls – whether you're on the go, on the job or on vacation. Abby Connect is offering Investing in Real Estate listeners a no-obligation FREE trial. And after your trial is over, our listeners will also receive $95 off their first bill–but only when you sign up at our special link: abbyconnect.com/investing.
There are many great strategies for investing in real estate, but smart investors are not overly concerned with their method. Instead, they keep their eyes on the prize: cash flow. Today's guest left behind a successful career in the entertainment industry in order to focus on creating cash flow through real estate.
Andrew Lanoie is a real estate investor, and the founder and CEO of Four Peaks Capital Partners! On today's show, Andrew is sharing all the details about his real estate career. We'll discuss why he left behind a profitable and exciting career, how his real estate approach has pivoted over time, and much more. Don't miss episode 308 of Investing in Real Estate!
More About This Show
After spending 16 years as a talent agent serving clients like Tim Allen and Sheryl Crow, Andrew Lanoie found himself ready for a career change. He cites two main reasons for this. First, his entrepreneurial spirit felt weighed down from being trapped in the corporate world.
Simultaneously, he watched his parents lose a large chunk of their retirement when the market crashed. At the time, all of Andrew's money was tied up in the stock market and a 401k. After reading Rich Dad Poor Dad, he knew that he needed to make a shift.
Andrew took his money out of the stock market, and started investing in real estate. In under 48 months, he was able to acquire 100 income producing assets. At the time, he was living in Los Angeles, which as you might know, isn't a great rental market.
He knew that his goal was cash flow, and he found what he was looking for in Dallas. There, he began purchasing single family homes that brought in high ROI. But around 2015, he found that it no longer made sense to purchase those types of properties in that market. Because the price point continued to rise, he began considering other asset classes.
A friend of Andrew's was buying mobile home parks, so he started learning more about the industry. Today, Andrew's company is a top 100 Owner and Operator of manufactured housing and mobile home parks in the country.
On today's show, we're diving deep into the concept of investing in mobile home parks. Andrew is sharing what he looks for in a market, and how he prefers to run his communities. We'll talk about his goals for the next few years, his biggest hurdles as an investor, and so much more!
If you're ready to begin building a passive income through rental real estate, book a FREE call with our team today.We're ready to talk about your goals and want to help you learn more about earning legacy wealth for you and your family.
On this episode you'll learn:
Why can it be so difficult to find mobile home park deals?
What types of single family properties did Andrew purchase?
What is Andrew's current real estate strategy?
And much more!
Episode Resources
Abby Connect
Rich Dad Poor Dad by Robert Kiyosaki
Download Your Due Diligence Guide to Private Investments
Subscribe to Investing in Real Estate on iTunes
Find Your Financial Freedom Number
Subscribe to the Morris Invest YouTube channel
Like Morris Invest on Facebook
Contact Andrew Lanoie
Website
Facebook
Twitter
LinkedIn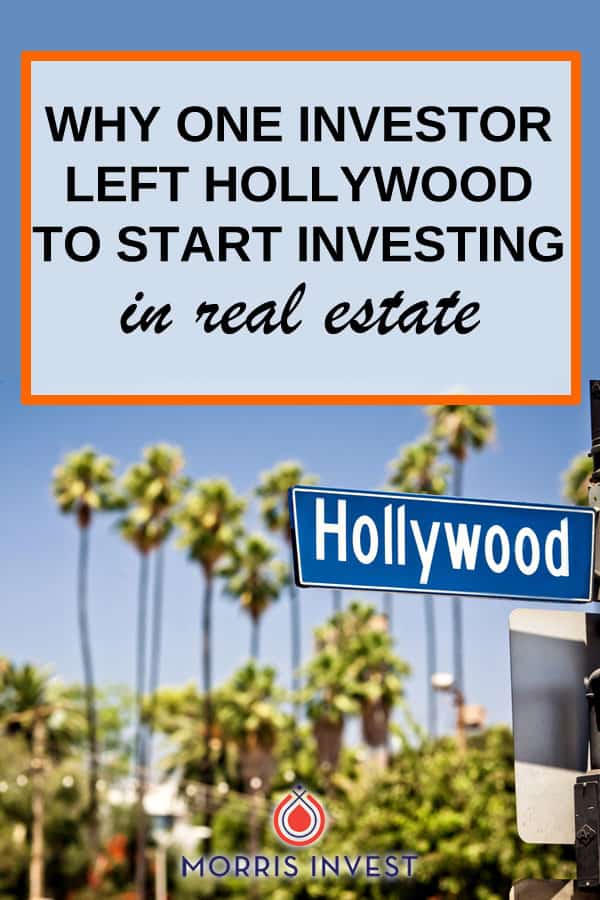 Ready To Build Passive Income Through Rental Real Estate?
Ready to talk about your goals? We're here to show you the tools and teach you the process to begin earning legacy wealth for you and your family.