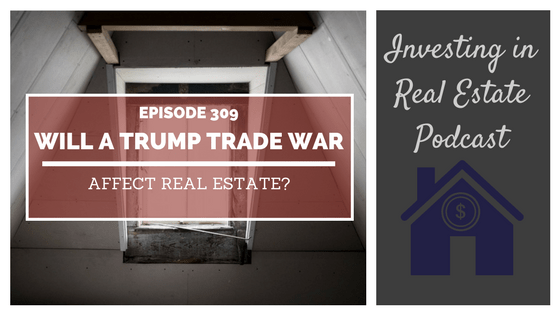 EP309: Will a Trump Trade War Affect Real Estate?
Book a call with our team: https://go.oncehub.com/morrisinvest
After President Trump recently announced his plans to implement a new trade policy, many Americans wondered how the economy would be affected. Because of this political tension, equities and real estate investment trusts are starting to feel the pressure.
But a new article suggests that the real estate sector will remain largely unaffected by a trade war. On today's show, I'm discussing economical data. I'll talk about why stocks dip, while real estate remains constant. I'll share data about REITS, homebuilders, and much more! Don't miss episode 309 of Investing in Real Estate!
More About This Show
As you might have noticed, 2018 has been quite a volatile year. When it comes to the stock market and politics, things have been quite turbulent in the U.S. According to a new article on Seeking Alpha, the S&P plunged by 6% in one week, which stands as the worst dip in two years.
Additionally, REITS saw a loss of 5%, while homebuilding declined by 3%. The article claims that in general, there's a lot of worry among investors that given the current political climate, economic growth might stall.
But for the most part, the real estate industry tends to remain unaffected by politics and shifts in the economy. Recently, I had lunch with a multimillion dollar real estate investor, and he echoed that sentiment.
On today's show, I'll share more about how a trade war could affect investing. I'll talk about the current climate of homebuilding, and how to build true legacy wealth. Come along for episode 309!
If you're ready to begin building a passive income through rental real estate, book a FREE call with our team today.We're ready to talk about your goals and want to help you learn more about earning legacy wealth for you and your family.
On this episode you'll learn:
What are the overall implications of a trade war?
What does a data breach have to do with the stock market?
What has happened in 2018 with interest rates?
And much more!
Episode Resources
Seeking Alpha article
Subscribe to Investing in Real Estate on iTunes
Find Your Financial Freedom Number
Subscribe to the Morris Invest YouTube channel
Like Morris Invest on Facebook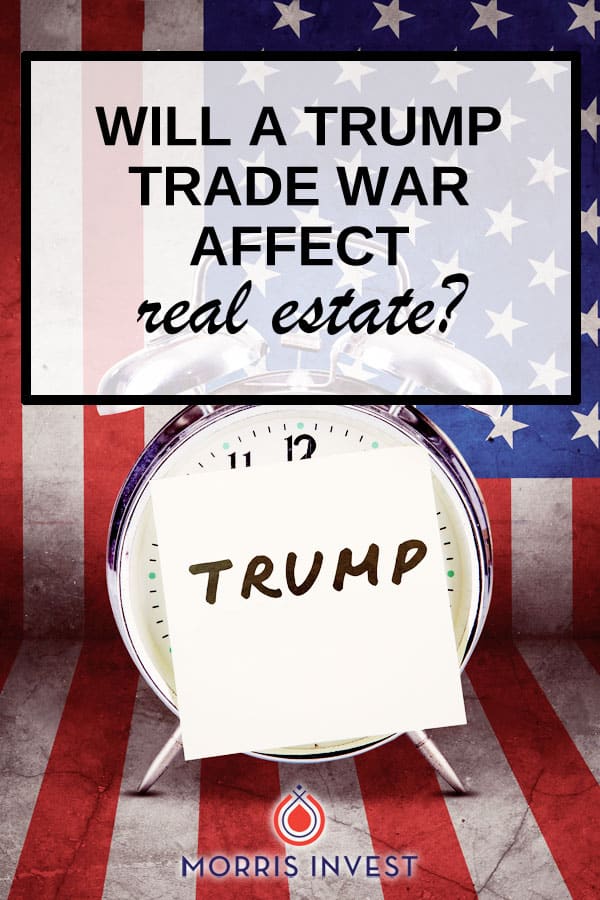 Ready To Build Passive Income Through Rental Real Estate?
Ready to talk about your goals? We're here to show you the tools and teach you the process to begin earning legacy wealth for you and your family.