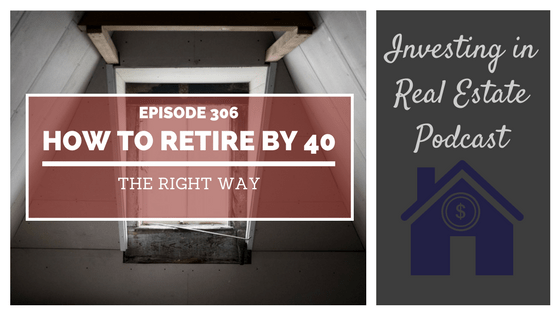 EP306: How to Retire by 40 the Right Way
Book a call with our team: https://go.oncehub.com/morrisinvest
This episode of Investing in Real Estate is sponsored by ZipRecruiter. With ZipRecruiter, you can post your job to 100 plus job sites with just one click. Find out today why ZipRecruiter has been used by businesses of ALL sizes to find the most qualified job candidates with immediate results. Visit ZipRecruiter.com/investing to post your job for free!
To put it frankly, there's a lot of terrible financial advice out there. Especially when it comes to retirement, traditional advice is no longer relevant. Unfortunately, I constantly see articles written by so-called-professionals spewing out inaccurate retirement advice.
Today's episode of Investing in Real Estate comes from a recent live stream on our YouTube channel! On this episode, I'm sharing my opinion on a ridiculous article written in the mainstream media about retirement. You'll learn about how to retire at 40 years old—the right way. If you've ever wondered about retiring early, this episode is for you!
More About This Show
A listener recently sent me an email containing an article by CNN Money, detailing three pieces of advice you should follow if you're working toward early retirement. The first tip the article outlines is to save more money by cutting expenses like dinners and fancy coffees. Personally, I hate the idea of shrinking my lifestyle. In fact, that's what the Freedom Cheat Sheet is all about—determining your budget, and generating enough passive income to enjoy your life. I don't know about you, but I find the idea of not being able to purchase a latte ridiculous. That's not financial freedom.
The second tip in the article is to earn more. The author explains that those who aim to retire early should work on advancing their careers by earning additional degrees or certifications that may lead to higher salaries. Last time I checked, a Master's degree wasn't cheap. I fail to see how this can lead to actual wealth. As you probably know by now, paycheck employees are least favored by the tax code. It's investors and entrepreneurs that are able to create true wealth.
The last suggestion in this article is to invest more. I almost agreed, until I read that the author was suggesting contributing more into a 401k. Did you know that the average 401k at retirement is only $90,000? I don't know about you, but I don't think I could live on $90,000 for the rest of my life. Am I saying you should ditch your 401k completely? No. I realize the 401k does have some benefits. In fact, when I had an employer sponsored plan, I used it to create my own financial freedom.  But if you've been led to believe that the 401k is the ultimate retirement plan, you've been lied to.
On today's show, you'll learn more about the real way to retire early. I'll share exactly how I retired at 40, and how you can too. I'll talk about the importance of performing assets, and why liabilities don't lead to financial freedom. Come along for episode 306 of Investing in Real Estate!
If you're ready to begin building a passive income through rental real estate, book a FREE call with our team today.We're ready to talk about your goals and want to help you learn more about earning legacy wealth for you and your family.
On this episode you'll learn:
How can you transform a liability into an asset?
What does the main stream media want you to believe about wealth building?
Why are retirement commercials so deceptive?
How can you actually retire early?
And much more!
Episode Resources
ZipRecruiter
CNN Money article
Live Stream on YouTube
The Automatic Millionaire by David Bach
Subscribe to Investing in Real Estate on iTunes
Find Your Financial Freedom Number
Subscribe to the Morris Invest YouTube channel
Like Morris Invest on Facebook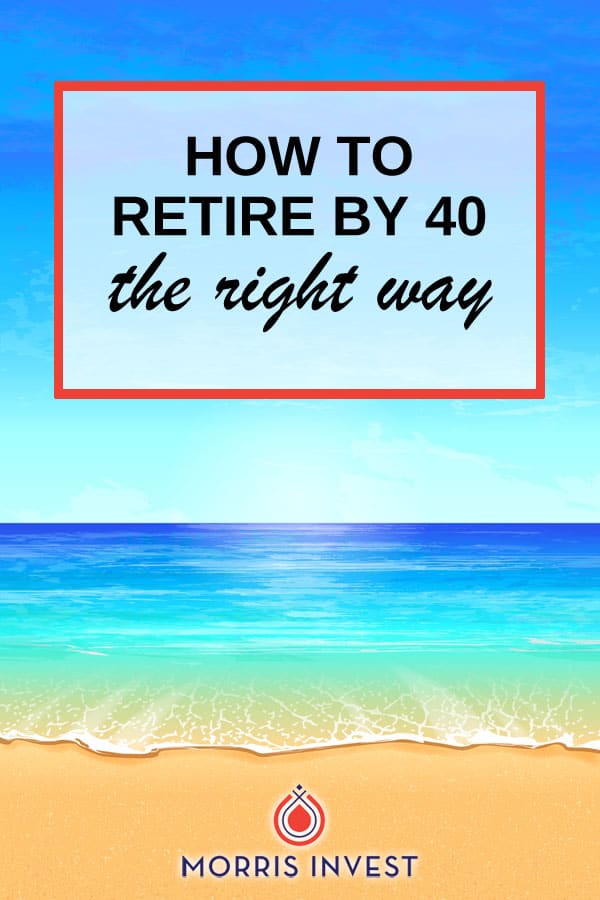 Ready To Build Passive Income Through Rental Real Estate?
Ready to talk about your goals? We're here to show you the tools and teach you the process to begin earning legacy wealth for you and your family.