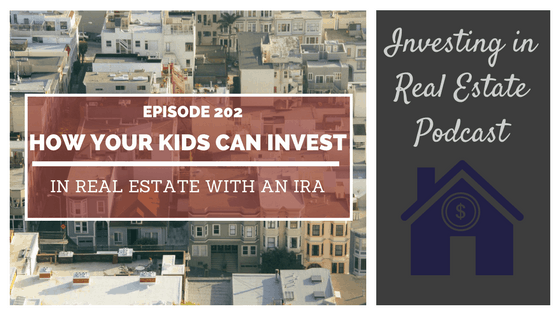 EP202: How Your Kids Can Invest in Real Estate with an IRA
Book a call with our team: https://go.oncehub.com/morrisinvest
If you're a frequent listener of this show, you know that we are always looking for ways to build legacy wealth for our family, as well as legally reduce our overall tax burden. Since we've had children, we discovered another investing strategy that builds an incredible amount of tax-free dollars!
On this episode of Investing in Real Estate, Natali and I are sharing why and how our children have self-directed Roth IRAs. We'll discuss how they qualify for IRAs, and how they earn income. You'll learn about the pros and cons of a pre-taxed plan, how custodial accounts work, and much more! Please join us for episode 202 of Investing in Real Estate!
More About This Show
Our children have self-directed Roth IRAs. Our daughter, Ava, has had her account since the age of three. Per the IRS rules, there is not a minimum age to open an IRA. However, the person must have earned income.
You might be scratching your head—how can a three year old have earned income? It's possible! You see children in ads every single day who are paid for modeling gigs. Since our real estate business is a business (read: LLC), we are able to give our children jobs, and pay them accordingly.
They work for our business by doing small administrative tasks. For example, every Saturday, it is their duty to shed documents, put stamps on envelopes, and deliver outgoing mail to the post office.  This is legitimate work; their money, which is being deposited into their IRAs, is indeed earned.
Because their IRAs are self-directed, there is a list of things those funds can be invested in, one of which is real estate. And although their IRAs have a limit of $5500 per year, which is typically not enough to purchase a property, there are some ways to bypass this issue. For example, our son and daughter could combine their funds, and purchase a property together in a few years. Our children could partner with someone else, or lend private notes on a property.
Not only are our children receiving high returns on their investments, but also their accounts are pre-taxed! This means we're paying taxes on the dollars before they are put into the IRAs, but at retirement age, the money will be tax-free! The potential for growing these accounts is incredible.
On today's show, we'll go into depth about the different types of IRAs. We'll talk about the rules for self-directed custodial IRAs, and how you can find your own retirement accounts. You'll learn about tax brackets, the potential results of this strategy and more!
If you're ready to begin building a passive income through rental real estate, book a FREE call with our team today. We're ready to talk about your goals and want to help you learn more about earning legacy wealth for you and your family.
On this episode you'll learn:
What are the benefits of a pre-tax IRA?
What is the difference between a traditional and Roth IRA?
What is a commonly held misconception about 401ks?
Are there rules about what a self-directed IRA can and cannot be used for?
And much more! 
Episode Resources
EP347: The Do's and Don't of Using a Self-Directed IRA – Interview with Scott Maurer
Investing in Real Estate Using Self-Directed IRA – Guest Post by Dmitriy Fomichenko
Subscribe to Investing in Real Estate on iTunes
Find Your Financial Freedom Number
Subscribe to the Morris Invest YouTube channel
Like Morris Invest on Facebook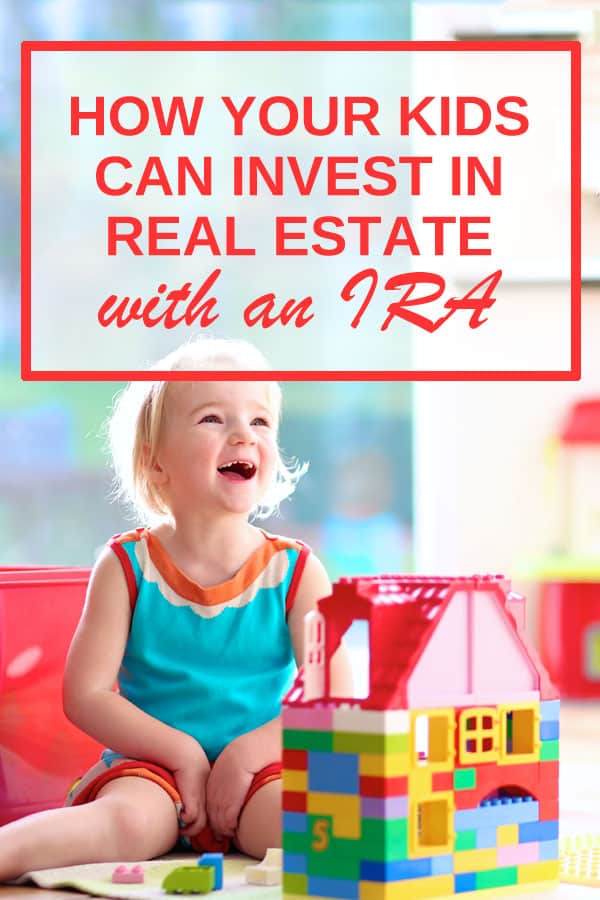 Ready To Build Passive Income Through Rental Real Estate?
Ready to talk about your goals? We're here to show you the tools and teach you the process to begin earning legacy wealth for you and your family.