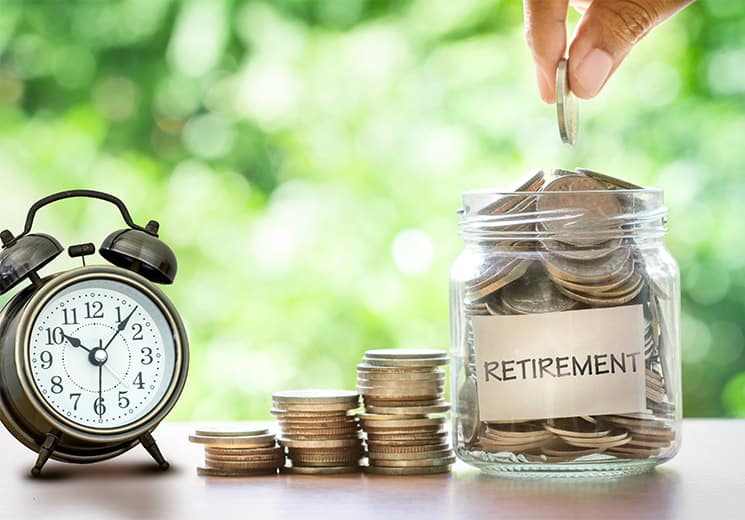 For many years, individuals have invested their traditional IRAs in mutual funds, stocks, and bonds to build their retirement fund. Although traditional IRAs and these particular investments are still in place and going strong, self-directed IRAs have taken the spotlight and are now considered a game-changer when it comes to retirement saving strategies. Switching from a traditional IRA to a self-directed IRA can mean the difference between retiring comfortably to just getting by. Let's take a look at two main reasons why moving your funds from a traditional to self-directed IRA may be your best bet for significantly growing your retirement savings.
1. A Self-Directed IRA Lets You Take Control of Your Money to Invest as You See Fit
When dealing with a traditional IRA, you give up some degree of control when it comes to investment decisions. Typically, insurance firms, brokerage houses, or banks are the ones that hold a large amount of control over your IRA. This makes a truly diversified portfolio something that is out of reach. It can limit you to investments that may include stocks, bonds, mutual funds, and the like. This can severely impact your retirement funds and keep you from reaching your full savings potential.
This is where the self-directed IRA comes out on top, bringing your retirement funds along with it. A self-directed IRA lets you run the show to a certain extent. You have the option to not only rely on your knowledge and best judgment when it comes to your investments, but you will have the chance to grow your retirement funds beyond what a traditional IRA would have brought in.
Check out a few examples of what you may invest in with a self-directed IRA:
Real Estate Property, Raw Land, and Timber

Promissory Notes

Cryptocurrency

Livestock and Race Horses

Soy Beans, Corn, and Coffee

Oil and Gas

Precious Metals Such as Silver and Gold
As you can see, switching from a traditional IRA to a self-directed IRA can offer you a well-balanced mix of investment opportunities, making your chances of successfully growing your retirement fund a real possibility.
2. Investing in Real Estate with Your Self-Directed IRA Can Greatly Increase Your Retirement Savings
We would like to place a special emphasis on how switching from a traditional to a self-directed IRA will allow you to invest your retirement funds in real estate, specifically, rental properties. Real estate investments are one of the most secure and lucrative ways of growing your retirement funds, and can be done passively, allowing you to enjoy life while money is pouring into your retirement savings account.
If you're interested in investing in real estate with your self-directed IRA, but want to ensure you make the most profitable investments, take a look at DealCheck's property analysis software that allows you to quickly analyze a rental property before diving in too deep. Or, if you would like help finding high-quality rental properties to invest in, book a 30-minute call with Morris Invest.
Take a look at these outstanding benefits of using your self-directed IRA to invest in real estate:
Investing in rental properties brings with it significant tax write-offs that place more money in your retirement savings.

You're able to keep your self-directed IRA retirement fund at a tax deferral status even when selling and buying properties.

Your real estate investment won't be affected when there is a market crash. This is because everyone still needs a place to live no matter what's happening on Wall Street.

If your credit becomes "not so good" and you have no choice but to file for bankruptcy, your investment will be safe since self-directed IRA funds cannot be touched by creditors. If you need to rebuild your credit, check out Kill Bad Credit to start raising your credit scores.

Investing in real estate will boost your retirement funds because rental properties are an extremely profitable investment.
Invest Your Funds Wisely by Seeking Out Professional Advice
When investing with your self-directed IRA, you have to ensure you are playing by the rules. It would be wise to contact a personal accountant for expert advice. We recommend utilizing Tom Wheelwright, CPA. He knows the tax law inside and out and is the personal tax advisor of real estate genius Robert Kiyosaki. He can also guide you through the process of switching from your old IRA to a new self-directed IRA.
If you would like to cover all your bases and have even more control over your retirement funds, as well as gain "checkbook control/complete signing authority", you will want to form a self-directed IRA LLC. We use Garrett Sutton of Corporate Direct when forming a legal entity and highly recommend him.
Make the Change to a Self-Directed IRA and Watch Your Retirement Funds Skyrocket!
You won't regret transferring your traditional IRA funds over to a self-directed IRA account, especially in the future, when it's time to rely on your retirement savings. A self-directed IRA will give the control you need to make sound financial decisions regarding your retirement funds, as opposed to giving more control over to a broker. Whether you use your self-directed IRA to invest in real estate, or another investment option such as precious metals, you will certainly feel good knowing that your money is invested wisely.
Ready To Build Passive Income Through Rental Real Estate?
Ready to talk about your goals? We're here to show you the tools and teach you the process to begin earning legacy wealth for you and your family.