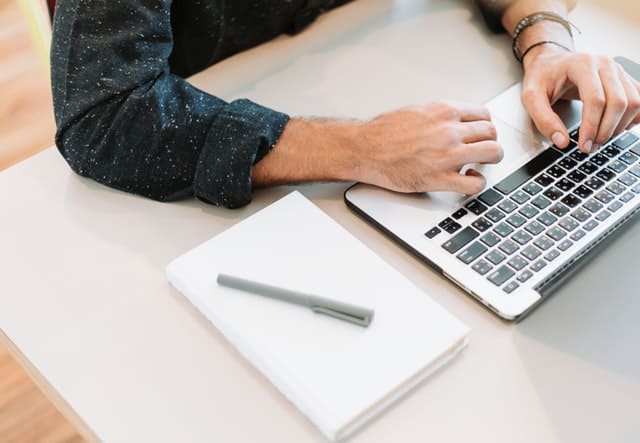 Real estate is a powerful tool for wealth creation with advantages over other types of investment. With inflation hedging, appreciation, stability and high returns, it's clear to see why the asset class is so popular. Its overall accessibility is also a point in its favor for investors with less experience or capital.
That said, investors who are unfamiliar with real estate are often unsure where to start. If you see the value in real estate and want to diversify your portfolio, it's easier than you may think. With that in mind, we'll walk you through five ways to become a property investor, ranging from simple to complex.
1. REIT Shares
Real estate investment trusts (REITs) enable you to invest in real estate without making a significant commitment. You don't necessarily have to purchase a property to get started, and REITs offer an appealing alternative. You can think of them as mutual funds, as they work in a similar way.
Basically, REITs are companies that own certain types of real estate, such as office buildings, retail spaces, hotels and apartments. They often pay high dividends, which is attractive if you're nearing retirement. Best of all, you don't need to participate in the more physical aspect of owning a property.
2. "House Hacking"
"House hacking" is a simple strategy that can reduce — or completely cover — your mortgage and expenses. Just make your investment property your primary residence and use the rent from your tenants to manage your expenses. It's as easy as that, and you don't even need a second property.
Among other ideas for "house hacking," you can bring in a foreign exchange student, a roommate, rent out storage in your garage or create an account on Airbnb. When you take advantage of your available space, you can earn enough money to enjoy a comfortable lifestyle with relatively little work.
3. Online Platforms
Online real estate platforms connect borrowers to investors who are willing to lend money for various needs. The concept remains the same for real estate sites, which connect developers to investors who want to finance projects through either debt or equity.
When you take on that risk, you can hope to receive monthly or quarterly distributions. However, these real estate platforms often require a high fee, and many of them are only open to accredited investors.
4. Rental Properties
If you're willing to invest more money in real estate, you should look into rental properties. With research, planning, maintenance and management, these properties can earn you a steady stream of income. If you don't want to take on the role of landlord, you can always delegate the duty to a property manager.
As a side note, you can still make your rental property a primary residence if you so choose. After you've moved through the process of getting a mortgage and settling in, you'll enjoy the same benefits detailed in the previous section. Your tenants will help alleviate the burden of your monthly payments and expenses.
5. Flipping Houses
As you start to gain confidence in real estate, you may want to try your hand at flipping houses. Unfortunately, the process isn't as simple as the shows on HGTV make it seem. Even when you've purchased an underpriced house and made the necessary repairs, you may find it difficult to locate an interested buyer.
More than that, you might underestimate the cost of the renovations, or struggle with your timeline. In short, this strategy is far riskier than other methods of real estate investment. Even so, you can always partner with an experienced contractor who has an informed understanding of this particular type of work.
Becoming a Property Investor
Real estate is a powerful tool for wealth creation, but like any other tool, it's only as effective as the person who wields it. If you're interested in real estate, research the strategies above in greater detail. With time and effort, dedication and planning, you'll see the full potential of this valuable asset class.
Holly Welles is the editor behind The Estate Update, where she shares real estate tips and ideas for home fixes.
Ready To Build Passive Income Through Rental Real Estate?
Ready to talk about your goals? We're here to show you the tools and teach you the process to begin earning legacy wealth for you and your family.