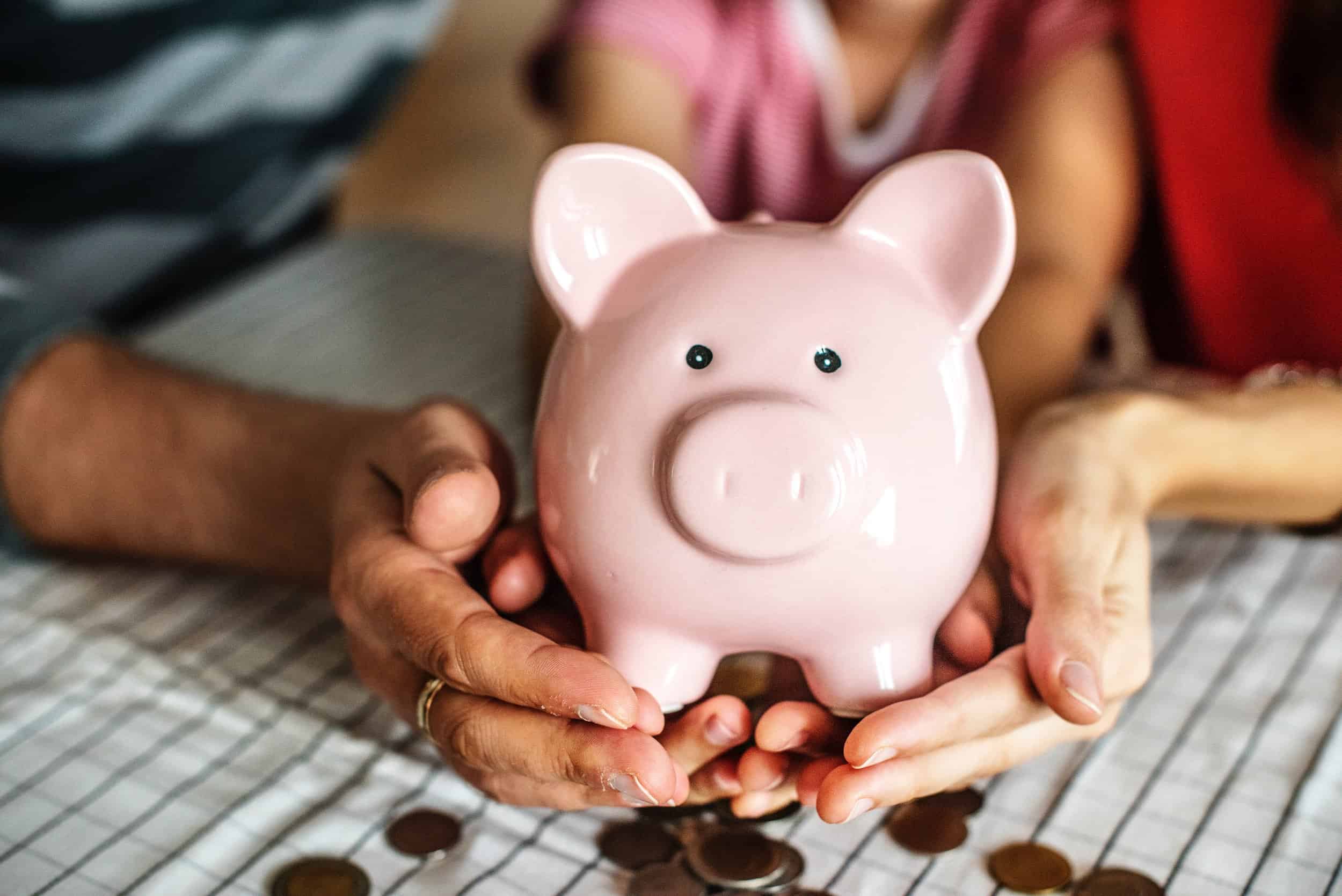 You might have received this investment advice continuously from your financial planner that you should begin saving money as early as possible. Your planner might have also suggested that it is essential to invest early if you want to enjoy your retirement with ease and stress-free.
But it doesn't matter how early you start saving in your 401(k) account or how much money you are saving each year, you'll always have tension in your mind – "what if your money in the retirement account can't fulfill your requirements later in your older days?".
Apart from that, you'll have to carry out another risk in your mind. What will happen if you, somehow, due to a wrong investment move, or due to inflation, squander your lifetime's worth of savings?
Even after 5 or 10 years of investment, you might get worried about the nest egg that it might come up short. You might want to get a financial boost in your retirement days, but you can't because you might have already maintained a typical listing of stocks, bonds and other investments with regular income.
So is there anything that may boost your finances after retirement? Can you use real estate investment to boost your retirement?
You certainly can use it. Many people are enjoying a secure and easy lifestyle by building a real estate investment portfolio.
Let's check out what industry experts have to say about this situation
Brian Dally, CEO and co-founder of Groundfloor, a lending firm for investors, house flippers, and other developers, recently added – "Among all the private investment opportunities, real estate typically outperforms other asset classes and is usually less volatile." "In addition, people are familiar with the idea of homeownership, so real estate investing isn't overly complicated to comprehend."
Jeffrey Feinstein, a vice president with Lenox Advisors in New York City, explained –
"Real estate can be a great asset class and diversification tool." "It's typically not directly correlated to the [other financial] markets and can provide income from rentals or refinancing. Hold period is around four to 10 years, so it can be looked at as a long-term, retirement-friendly strategy."
If you want to give a boost to your retirement savings, and minimize your risk by properly balancing your investment portfolio, then you must invest in real estate market and diversify the assets.
If you closely analyze the traditional model for retirement income, you'll find that people normally save and invest that money over more than 40 long years of their career. After that, they normally withdraw money from their nest egg over the next 15 to 30 years.
The main target of real estate investing is to provide a steady or a lump sum income so that they can peacefully spend the rest of their life without worrying about monetary issues.
So, what are we waiting for? Let's take a look at the ways real estate investing may boost your retirement income:
Tap your home equity
The most common method to increase retirement income with real estate is to tap your home equity. You may downsize your current home by selling it and use that money to buy a cheaper one. A cheaper, small home may reduce your property taxes, maintenance costs, and utility expenses.
The excess money from the home selling can be added to your retirement savings, or can be used to consolidate credit card debt or to pay off high-interest debts like payday loans.
You may also tap your home equity and get a home equity loan or HELOC. Both options will require a certain income limit to qualify and being the homeowner you need to pay monthly payments.
Senior homeowners (age 62 or more) can opt for a reverse mortgage and borrow against their home equity. They'll get a monthly fixed income and their ownership on the house will be reduced month by month. The interest charges will be added to the loan balance and should be paid after the home is sold by the borrower or heirs. The lender cannot sell or call the loan off as long as the property taxes and insurance are paid.
Kurt Rossi, CEO of Independent Wealth Management in Wall, New Jersey added in this matter – "While there may be many reasons to consider downsizing your home, a reduction in expenses is usually the top of the list. Downsizing proceeds may also allow you to pay down other debts, replenish cash reserves or even provide a much-needed boost to your retirement savings."
2. Invest in Real Estate Investment Trusts (REITs)
A Real Estate Investment Trust (REIT) denotes an investment into a collection of properties or real estate assets. To avoid taxation at the corporate level, REITs have to pay out at least 90% of their income as dividends to its shareholders. Many retirees with low income may use their dividend money to consolidate credit cards or pay off other unsecured debts. It's a very safe way to become debt free.
There are several types of REITs, very high risks (mortgage REITs or investments in mortgages) and stable low risks (equity REITs or investments in real properties). Some unique features of REIT are:
Investing in a REIT is as easy as buying a stock or fund. Buying a REIT can give you several benefits of real estate without buying or managing a property

Tax obligations are quite big on REIT dividends as they are taxable as ordinary income.

REITs shared 90% of their profits as dividends, so there is no reinvesting of the capital.

The dividends amount paid by a REIT is quite good, 90% of the profit will be shared as dividend which is an awesome retirement income source.

Investment diversification is possible with a REIT. You may invest in multiple properties to lower your risk.

You may get back your money by selling your REIT investment almost instantly.
As per NAREIT, the industry trade group, at the end of 2018, there were 186 "equity" REITS, and 40 mortgage REITs with total assets of over $1 trillion.
3. Start crowdfunding
In the current real estate industry, few firms provide offers to buy shares in specific real estate ventures. These offers are available to investors with few options. They can choose from a list of properties along with probable (not guaranteed) estimated income and capital gains.
The projects are unique such as flipping individual homes or fixing up business spaces through popular crowdfunding platforms like Realty Mogul, FundRise, GroundFloor. The investment may start from $10, or RealtyShares, with minimums as low as $5,000, considering the project.
Matt Rodak, CEO of Fund That Flip added – "Real estate crowdfunding provides investors the ability to individually select each property they wish to invest in. This allows investors to be more selective on a project-by-project basis and build a custom portfolio aligned to their specific investment objectives."
Few crowdfunding opportunities are only limited to accredited investors. It also need in-depth industry knowledge than investing in a REIT. The risk in this investment is bigger, as liquidity in a crowdfunding investment is less than a REIT.
4. Invest in private mortgage funds or directly in house flipping
Private mortgage fund is a good investment option for retirees that gives them good returns at a low risk. These funds provide finance to house flippers who purchase a property with commercial purpose, with the mentality to sell it for profit. Lending money to trustworthy house flippers can diversify the risk of these investments.
You may choose to invest in "house flipping" if you have the right home improvement skills, assets, real estate knowledge, enough ready cash, few financial expertise and also the big thing…luck!
Rather, investing in a private mortgage fund is less risky than flipping a property yourself as the later one has more chances of property downfall than the first one.
5. Directly invest in real estate
Trust me, this is the most common way to boost your retirement income with the help of real estate investment. There are a few benefits to it. You may start with a small capital and get a better ROI or return on investment compared to other options. You can get an investment property loan from private lenders with less than 15% of down payment.
There are few ways you can invest directly in real estate and earn money as profits. The options are:
Buying residential homes and rent them out to long term renters

Buying commercial properties and rent them out

Buying commercial property and running own business

Buying a vacation home and rent it out part time
Conclusion
You should diversify your retirement investments in real estate to yield good returns. It is the most logical and profitable way to reduce financial risks after retiring.
However, it may take time and hard work, and also extensive research to make it profitable. You may also be able to protect your nest egg against most major investing risks if you take it seriously.
Aiden White is a financial writer who lives in Foster City, California. She started her financial journey in 2015 and has been associated with consolidatecreditcard.org for the last 10 months. Through her writing, she has inspired people to overcome their credit card debt problems and solved their personal finance based queries. Being a debt fighter in her personal life, her goal is to share innovative thoughts and knowledge in the debt communities. Get in touch with her at [email protected].
Ready To Build Passive Income Through Rental Real Estate?
Ready to talk about your goals? We're here to show you the tools and teach you the process to begin earning legacy wealth for you and your family.