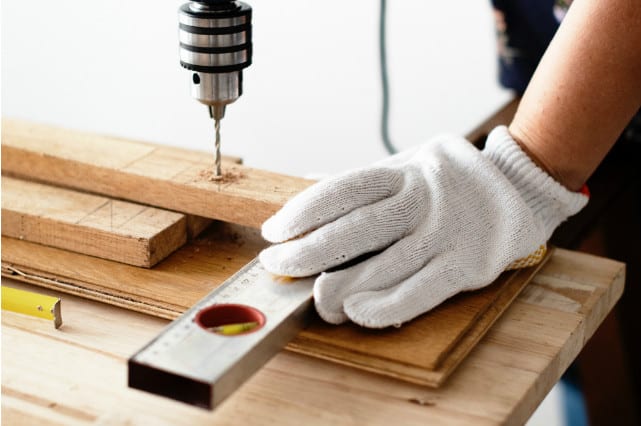 If you've taken a passive approach to your property investments, you'll need a maintenance team. More than that, you'll need a maintenance team that's competent and capable. You can't entrust the responsibilities of management to just anyone, and it's critical to continue with a degree of selectivity.
With this caution in mind, you should start to assemble a list of questions to ask the property managers you're planning to approach. These managers can make owning and operating your rental a simple, stress-free experience, but only if they employ professionals with the necessary knowledge and experience.
We'll detail what your list of questions should look like, walking you through other strategies for finding the best maintenance team and contractors in your area. Though it isn't always easy, you'll have fewer difficulties if you follow some of the suggestions below.
1. Ask the Right Questions
You won't know if a property manager is fit to maintain and operate your building unless you ask the right questions. Since the property manager has access to a network of contractors — plumbers, electricians, carpenters and more — you should focus your questions on standard maintenance procedures:
·   Do you have a list of the exact services you provide in terms of maintenance and repair?
·   How long, on average, does it take you to respond to tenant complaints and repair requests?
·   What type of resources do you have on hand concerning contractors and other repair people?
·   In the event of an emergency, are your contractors/repair people on call to handle the issue?
·   Do you perform preventive maintenance and property inspections, and if so, what kind and how often?
As you interview property managers in your area, you'll also have to ask about the fee they charge for their services. Once you've met with several managers, you can compare their rates alongside their maintenance protocol and sort through your options until you reach a decision.
2. Find Reviews and References
Some investors in your position prefer to work with independent contractors. If you do the same, you won't have to keep extensive records, like social security numbers, driver's license information or passport copies, which is attractive if you don't want to deal with paperwork. So how do you find the best independent contractors?
As you study your options, search for online reviews from past clients. Hopefully, you'll come across positive comments that speak to the contractor's experience and professionalism. You should continue to research them, referencing the Better Business Bureau's site and calling the Attorney General's Office.
Many of these same rules apply to choosing the best subcontracting partner. As long as you set aside time to scrutinize their history, you'll feel confident choosing them for your maintenance team. If you're still uncertain, contact their former clients and ask them for an honest opinion about the service.
3. Create a Thorough Contract
Among other tips for finding a reliable contractor, creating a contract is one of the most common, but no less important. Before you hire contractors for your maintenance team, you need to make sure you've covered everything in your contract. It should include their responsibilities and general details regarding their service.
Without this kind of documentation, you might encounter issues later on. You want to avoid conflict and confusion, writing everything out in clear, concise language so that your contractors are aware of their duties. With no room for interpretation, you can depend on your team to fulfill their function.
This step is often a good time to consider the subject of insurance for your independent contractors. While you don't necessarily need insurance and have no obligations to provide it, it's usually in your best interest to do so. Otherwise, you could have to defend yourself in court over an injury.
Start Your Search Today
Assembling a maintenance team for your property is simple. Just ask the right questions, find reviews and references and create a thorough contract. Soon enough, you'll have the help you need, and you can sit back, relax and enjoy a steady stream of revenue from your investment.
Holly Welles is the editor behind The Estate Update, where she shares real estate tips and ideas for home fixes. She's passionate about staying on top of recent market trends despite her impractical love for the oldest houses in town.
Ready To Build Passive Income Through Rental Real Estate?
Ready to talk about your goals? We're here to show you the tools and teach you the process to begin earning legacy wealth for you and your family.