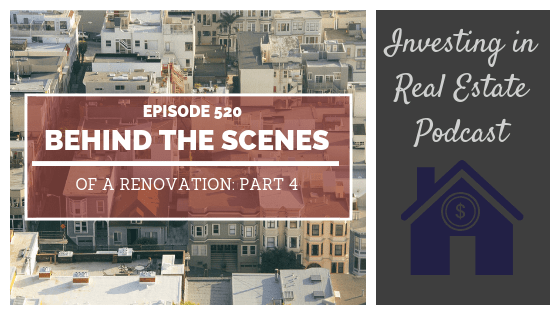 Book a call with our team: https://go.oncehub.com/morrisinvest/?utm_source=MIblog&utm_medium=MIBlog&utm_campaign=MIblog&Source=MIblog
This episode of Investing in Real Estate is sponsored by Pitney Bowes! Shipping and mailing from your desk has never been simpler than with SendPro Online from Pitney Bowes. With SendPro Online from Pitney Bowes, it's just click, send, and save for as low as $4.99 (four dollars and 99 cents) a month. Send envelopes, flats, and packages right from your desk and you are back to business in no time. And for being an Investing in Real Estate listener, you'll receive a FREE 30-day trial to get started and a FREE 10-pound scale to ensure that you never overpay. Go to pb.com/clayton to redeem this special offer!
In part 4 of our Behind the Scenes of a Renovation Series, I'm taking you back to my rental properties to get an update on the rehab process! At this point, the properties are almost tenant ready!
I'm excited to show you everything that has been fixed and completed! You'll also get a glimpse at a few minor touchups that are impending. We'll talk about the timeline, take a look at the new windows, and more! If you've been following this series, you won't want to miss part 4!
Episode Resources
Pitney Bowes
Find Your Financial Freedom Number
Subscribe to the Morris Invest YouTube channel
Like Morris Invest on Facebook
If you're ready to begin building a passive income through rental real estate, book a FREE call with our team today. We're ready to talk about your goals and want to help you learn more about earning legacy wealth for you and your family.
Ready To Build Passive Income Through Rental Real Estate?
Ready to talk about your goals? We're here to show you the tools and teach you the process to begin earning legacy wealth for you and your family.