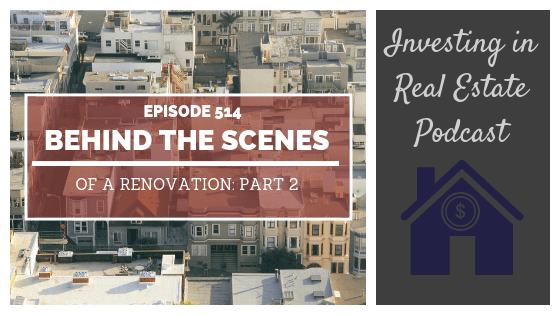 Book a call with our team: https://go.oncehub.com/morrisinvest
This episode of Investing in Real Estate is sponsored by Fund&Grow. Fund&Grow helps investors access business lines of credit with 0% interest. For $500 off your startup fee, visit morrisinvest.com/funding.
In part 2 of our Behind the Scenes of a Renovation Series, I'm taking you back to my rental properties to assess the rehab process. You'll see various stages of renovation throughout the investment properties, and get a look at the teams at work!
Additionally, we're going to run the numbers, take a look at what this project costs, and talk about unforeseen costs. If you've ever wondered what a rental property renovation is like, costs and all, this episode is for you.
Episode Resources
Fund&Grow
Find Your Financial Freedom Number
Subscribe to the Morris Invest YouTube channel
Like Morris Invest on Facebook
If you're ready to begin building a passive income through rental real estate, book a FREE call with our team today. We're ready to talk about your goals and want to help you learn more about earning legacy wealth for you and your family.
Ready To Build Passive Income Through Rental Real Estate?
Ready to talk about your goals? We're here to show you the tools and teach you the process to begin earning legacy wealth for you and your family.