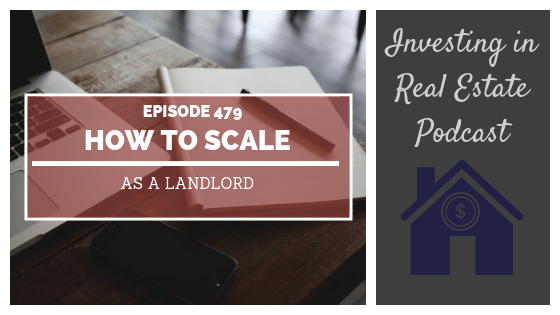 Book a call with our team: https://go.oncehub.com/morrisinvest
Today's episode of Investing in Real Estate is sponsored by SimpliSafe! SimpliSafe believes fear has no place in a place like home—so they made their system ridiculously smart. Go with the only home security I trust—SimpliSafe—by going to simplisafe.com/investing. Go today and get free shipping and a 60-day money-back guarantee!
Should you scale your business and start your own property management company? Today's guest, Sean Morrissey is a long-term buy and hold investor. Sean is a Chicagoland-based investor who manages over 2000 property and owns over 50 units.
On today's show, Sean is sharing his entry into the real estate investing industry, including how he started working in property management. We'll talk about the different ways real estate can help you build wealth, how to determine if the property management business is right for you, and more. Don't miss episode 479 of Investing in Real Estate!
On this episode you'll learn:
How Sean got started in real estate.

The multiple ways real estate investing can help you build wealth.

The importance of learning from others.

How Sean landed his first deal.

The pros and cons of HOAs.

How to determine if self-managing is right for you.

Questions you should ask your property management team.

And more!
Episode Resources
SimpliSafe
EP371: You'd Better Expect Problems Along the Way – Interview with Ken McElroy
Meetup.com
Should You Buy a Rental Property with an HOA?
Find Your Financial Freedom Number
Subscribe to the Morris Invest YouTube channel
Like Morris Invest on Facebook
Connect with Sean Morrissey
Website
Facebook
LinkedIn
If you're ready to begin building a passive income through rental real estate, book a FREE call with our team today. We're ready to talk about your goals and want to help you learn more about earning legacy wealth for you and your family.
Ready To Build Passive Income Through Rental Real Estate?
Ready to talk about your goals? We're here to show you the tools and teach you the process to begin earning legacy wealth for you and your family.