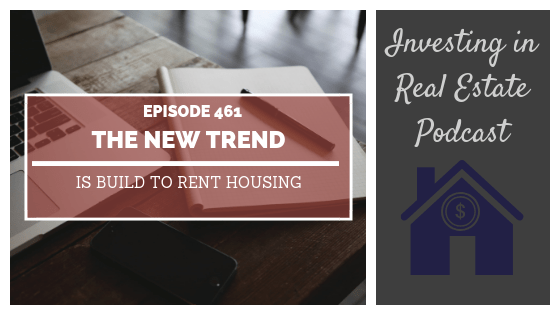 Book a call with our team: https://morrisinvest.com/book-a-call/
As we've discussed on the show before, there is a shortage of homes available in the housing market. Because of this, many investors are shifting their strategy and focusing on building rental communities from the ground up.
Bruce McNeilage is the cofounder of Kinloch Partners LLC, a real estate partnership that specializes and building single family home rental communities. On this episode of Investing in Real Estate, Bruce is here to share the finer details of his investing strategy. We'll include how he chooses a rental market, the types of homes his company builds, and so much more!
On this episode you'll learn:
How Bruce got started as a real estate investor.

How to identify a solid rental market.

The kinds of houses Kinloch Partners LLC purchases.

What amenities to include in a brand new home.

Why Bruce's team will sell their homes to their tenants.

Bruce's predictions for the future of the rental market.

And much more!
Episode Resources
Find Your Financial Freedom Number
Subscribe to the Morris Invest YouTube channel
Like Morris Invest on Facebook
Contact Bruce McNeilage
Website
Twitter
LinkedIn
If you're ready to begin building a passive income through rental real estate, book a FREE call with our team today. We're ready to talk about your goals and want to help you learn more about earning legacy wealth for you and your family.
Ready To Build Passive Income Through Rental Real Estate?
Ready to talk about your goals? We're here to show you the tools and teach you the process to begin earning legacy wealth for you and your family.