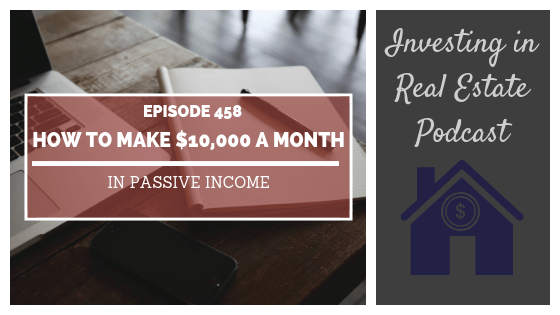 Book a call with our team: https://go.oncehub.com/morrisinvest
This episode of Investing in Real Estate is sponsored by Pitney Bowes! With SendPro Online by Pitney Bowes, it's easy to save time and money no matter what you send – from packages to overnights and letters. SendPro Online is only $14.99/month. And for being an Investing in Real Estate listener, you can get a FREE 30-day trial to get started PLUS a FREE 10 pound scale to help you accurately weigh your packages. Visit pb.com/clayton to redeem this offer.
If you're aiming to create financial freedom through real estate investing, it's important to remember this truth: all successful investors started with just one property. Building a large portfolio can take a lot of time and energy, and that's why it's so important to simply take action, no matter where you are in the process.
On today's show, we're highlighting the inspirational story of Anton Ivanov. Anton is a real estate investor, tech entrepreneur, and US Navy Veteran. His impressive portfolio generates $10,000 per month in passive income. Anton is here to share how he got his start in real estate, his tips for beginners, and his foolproof strategy for analyzing a deal. Don't miss episode 458 of Investing in Real Estate!
On this episode you'll learn:
Why Anton got started in real estate under unfortunate circumstances.

The importance of working with a property management company.

Why Anton believes it's okay to start small.

How house hacking works.

The best way to analyze a deal.

Anton's best advice for finding off-market properties.

And more!
Episode Resources
Pitney Bowes
Get 25% off DealCheck by using code CLAYTON
Financial Freedom Academy
Quench Your Own Thirst by Jim Koch
The Happiness Advantage by Shawn Achor
Find Your Financial Freedom Number
Subscribe to the Morris Invest YouTube channel
Like Morris Invest on Facebook
Connect with Anton Ivanov
Website
Facebook
If you're ready to begin building a passive income through rental real estate, book a FREE call with our team today. We're ready to talk about your goals and want to help you learn more about earning legacy wealth for you and your family.
Ready To Build Passive Income Through Rental Real Estate?
Ready to talk about your goals? We're here to show you the tools and teach you the process to begin earning legacy wealth for you and your family.