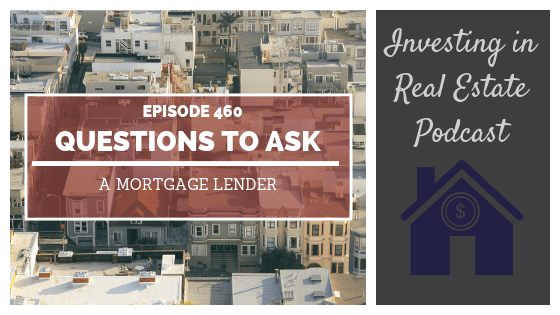 Book a call with our team: https://morrisinvest.com/book-a-call/
This episode is sponsored by Blinkist! Blinkist is the only app that takes the best key takeaways, the need-to-know information from thousands of nonfiction books and condenses them down into just 15 minutes so you can read or listen to. Right now, for a limited time Blinkist has a special offer just for our audience. Go to blinkist.com/investing to start your free 7-day trial!
If you're planning to grow your real estate portfolio, you'll need to learn how to effectively communicate with lenders. When you're shopping for a loan, you want to make sure you can get the most favorable terms possible. And when you're shopping for an investment loan, there are a few additional things to consider.
On today's show, Natali and I are sitting down to discuss 14 things you should ask a new lender! We hope this episode will empower you to ask the right questions and approach your banker with confidence. We're also giving away two free downloads; don't miss episode 460 of Investing in Real Estate!
On this episode you'll learn:
What you need to know about getting a loan in your LLC.

Why you should go over your closing statements.

What you need to know about escrow accounts.

How to ask your lender for additional information.

Why asking questions can help you get the best rate.

And much more!
Episode Resources
Blinkist
Free Checklist – Questions to Ask a Lender
Free Spreadsheet – Lender Comparison
Why You Should Not Escrow Your Taxes and Insurance
NREIG Insurance
Find Your Financial Freedom Number
Subscribe to the Morris Invest YouTube channel
Like Morris Invest on Facebook
If you're ready to begin building a passive income through rental real estate, book a FREE call with our team today. We're ready to talk about your goals and want to help you learn more about earning legacy wealth for you and your family.
Ready To Build Passive Income Through Rental Real Estate?
Ready to talk about your goals? We're here to show you the tools and teach you the process to begin earning legacy wealth for you and your family.