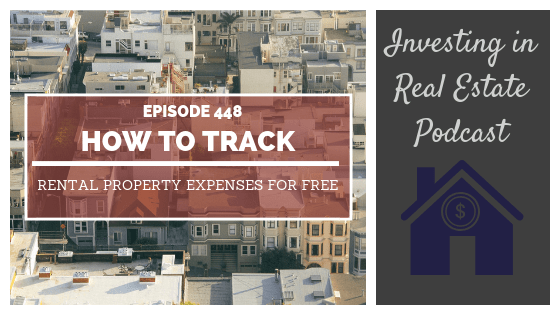 Book a call with our team: https://go.oncehub.com/morrisinvest
Today's episode is sponsored by Vistaprint! With Vistaprint, you can create a truly professional, unique card in minutes. Vistaprint uses only carefully selected inks and responsibly sourced paper stocks, and offers dozens of designs that are just right for your business. Right now, Vistaprint is offering our listeners 500 high-quality, custom business cards starting at just $9.99. Visit vistaprint.com/investing.
This episode is also sponsored by Blinkist! Blinkist is the only app that takes the best key takeaways, the need-to-know information from thousands of nonfiction books and condenses them down into just 15 minutes so you can read or listen to. Right now, for a limited time Blinkist has a special offer just for our audience. Go to blinkist.com/investing to start your free 7-day trial!
Have you ever wondered about the best method to track your rental property expenses? There are many different softwares on the market that you can pay a monthly subscription for, but if you're just starting out, there's a better way to do it FOR FREE!
On today's episode of Investing in Real Estate, Natali and I are sharing a simple way you can track your rental property expenses. We're giving away a free download you can use to make your life easier, and keep all of your ducks in a row!
On this episode you'll learn:
Why it's so important to have a system in place for tracking expenses.

How our system has changed over the years.

What to do as you scale your business.

Why you should use a spreadsheet per year.

And more!
Episode Resources
Vistaprint
Blinkist
FREE DOWNLOAD: How to Track Your Rental Properties
Landlord Studio
Find Your Financial Freedom Number
Subscribe to the Morris Invest YouTube channel
Like Morris Invest on Facebook
If you're ready to begin building a passive income through rental real estate, book a FREE call with our team today. We're ready to talk about your goals and want to help you learn more about earning legacy wealth for you and your family.
Ready To Build Passive Income Through Rental Real Estate?
Ready to talk about your goals? We're here to show you the tools and teach you the process to begin earning legacy wealth for you and your family.