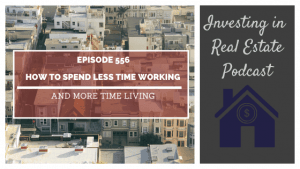 Book a call with our team: https://morrisinvest.com/book-a-call/
This episode is sponsored by Simplisafe! SimpliSafe is my choice for home security. It's comprehensive, professional home security at a fair price. And right now is the best time of the year to get a SimpliSafe security system: for the holidays, you get a HUGE discount on your security system—and a free security camera! Go to Simplisafe.com/investing to take advantage of Simplisafe's amazing holiday savings AND get a free HD security camera!
On this episode of Investing in Real Estate, I'm excited to share my conversation with new investor, Michael. Michael is here to share his experience purchasing rental properties, overcoming apprehension, and his journey working with our team at Morris Invest.
You'll hear about Michael's turnkey properties, as well as some of his DIY rentals. We'll talk about the importance of strategy and identifying your why, plus some of the mechanics of being a real estate investor. I hope you'll find Michael's story inspirational – don't miss episode 556!
On this episode you'll learn:
The other types of passive income methods that Michael has tried, and why he settled on real estate.
Why it's important to define your motive before investing.
What it's like to book a call with Morris Invest.
The details of Michael's first DIY rental property.
Michael's experience working with Morris Invest, and what his property is like.
The power of cost segregation on a new construction property.
The importance of involving your partner when calculating your Freedom Number.
And more!
Episode Resources
Simplisafe
Find Your Financial Freedom Number
Subscribe to the Morris Invest YouTube channel
Like Morris Invest on Facebook
If you're ready to begin building a passive income through rental real estate, book a FREE call with our team today. We're ready to talk about your goals and want to help you learn more about earning legacy wealth for you and your family.
Ready To Build Passive Income Through Rental Real Estate?
Ready to talk about your goals? We're here to show you the tools and teach you the process to begin earning legacy wealth for you and your family.