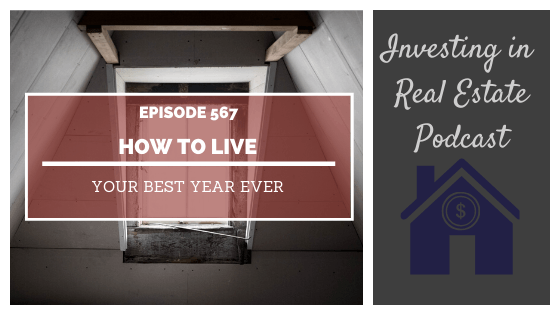 Book a call with our team: https://go.oncehub.com/morrisinvest/?utm_source=MIblog&utm_medium=MIBlog&utm_campaign=MIblog&Source=MIblog
Today's show is the last episode of 2019, and I want to share how you can plan for your best year ever in 2020. You're going to learn about the power of setting your intentions, and how to deal with people who doubt your dreams. We'll discuss the importance of getting your advice from the right sources, and how to walk boldly into your goals for the new year.
Most importantly, I want to take a moment to say thank you for joining us on this journey in 2019. We look forward to bringing you more value into the new year! We hope you have your best year ever in 2020!
On this episode you'll learn:
Why people try to discourage you from going after your dreams.
Why a 9-5 is the opposite of a safety net.
What you should do to plan for next year.
How to deal with naysayers and doubters.
The truth about bullies.
Why you should put your goals on paper.
Episode Resources
Clayton's Interview on the Rich Dad Radio Show
Financial Freedom Academy
Find Your Financial Freedom Number
Subscribe to the Morris Invest YouTube channel
Like Morris Invest on Facebook
If you're ready to begin building a passive income through rental real estate, book a FREE call with our team today. We're ready to talk about your goals and want to help you learn more about earning legacy wealth for you and your family.
Ready To Build Passive Income Through Rental Real Estate?
Ready to talk about your goals? We're here to show you the tools and teach you the process to begin earning legacy wealth for you and your family.