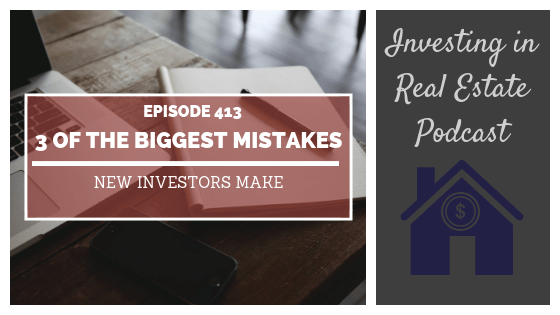 Book a call with our team: https://go.oncehub.com/morrisinvest/?utm_source=MIblog&utm_medium=MIBlog&utm_campaign=MIblog&Source=MIblog
Today's episode of Investing in Real Estate is sponsored by ZipRecruiter! Start off the new year strong by using ZipRecruiter to hire the right people. Right now, you can try ZipRecruiter for free by visiting our exclusive link: ZipRecruiter.com/investing.
There are a few common mistakes that most real estate investors make when they embark on their investing journey. But just because these mistakes are common, doesn't mean they're inevitable. On this episode of Investing in Real Estate, you're going to learn how to protect yourself from these pitfalls.
My guest today is Ryan Wright, a long-time fix and flip entrepreneur. As the CEO and founder of Do Hard Money, Ryan's mission is to help other real estate investors generate large profits and attain money freedom. On today's show, Ryan is walking us through three common real estate mistakes, and how you can avoid them in order to save yourself time, money, and headaches!
On this episode you'll learn:
How Ryan's childhood shaped him into a real estate investor.

The danger of overpaying for a rental property.

What Ryan considers the number one job for a real estate investor.

Why a successful transaction is a win-win for both parties.

How to find the right comparables.

Why realtors are often not helpful for investment properties.

How to find the right contractor.

And much more!
Episode Resources
ZipRecruiter
Download a free copy of Ryan's book!
Subscribe to Investing in Real Estate on Apple Podcasts
Find Your Financial Freedom Number
Subscribe to the Morris Invest YouTube channel
Like Morris Invest on Facebook
Contact Ryan Wright
Website
LinkedIn
Ready To Build Passive Income Through Rental Real Estate?
Ready to talk about your goals? We're here to show you the tools and teach you the process to begin earning legacy wealth for you and your family.