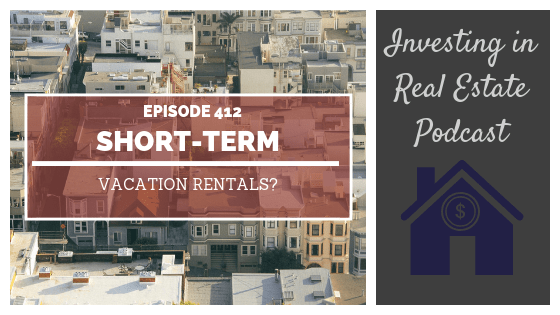 Book a call with our team: https://go.oncehub.com/morrisinvest
This episode of Investing in Real Estate is sponsored by Fund&Grow. Fund&Grow helps investors access business lines of credit with 0% interest. For $500 off your startup fee, visit morrisinvest.com/funding.
Lately we've had an influx of questions about short-term rentals like Airbnb, VRBO, and HomeAway. This idea is attractive for many people, because there's certainly the potential to make a lot of income in a short period of time.
And since Natali and I have personal experience renting out our vacation home, we thought we'd share our opinions on what it takes to successfully become a short term-rental host! You'll learn about insurance costs, tax advantages, and why it's so important to do your homework before diving into the world of short-term rentals.
On this episode you'll learn:
How the correct infrastructure can help you with short-term rentals.

What you need to know about HOAs.

How our insurance bill was affected by becoming Airbnb hosts.

Why you need to consider correspondence.

What happened when we ran the numbers on our rental.

The tax advantage of renting short-term

The book you need to read before getting a short-term rental.

And much more!
Episode Resources
Fund&Grow
The Loopholes of Real Estate by Garrett Sutton
Subscribe to Investing in Real Estate on Apple Podcasts
Find Your Financial Freedom Number
Subscribe to the Morris Invest YouTube channel
Like Morris Invest on Facebook
If you're ready to begin building a passive income through rental real estate, book a FREE call with our team today. We're ready to talk about your goals and want to help you learn more about earning legacy wealth for you and your family.
Ready To Build Passive Income Through Rental Real Estate?
Ready to talk about your goals? We're here to show you the tools and teach you the process to begin earning legacy wealth for you and your family.