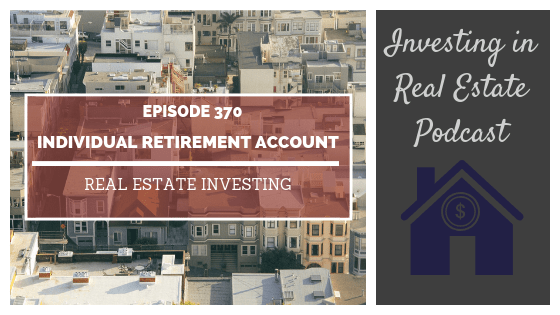 Book a call with our team: https://go.oncehub.com/morrisinvest
Today's episode of Investing in Real Estate is sponsored by Purple. Purple is a leading comfort tech company that uses cutting-edge science to create the world's most comfortable sleep and sit products. Right now, our listeners will get a FREE sheet set and mattress cover with any mattress purchase. Get yours at Purple.com/INVESTING. 
This episode is also brought to you by Abby Connect, the leading live receptionist service which helps you screen, qualify and connect incoming calls – whether you're on the go, on the job or on vacation. Abby Connect is offering Investing in Real Estate listeners a no-obligation FREE trial. And after your trial is over, our listeners will also receive $95 off their first bill–but only when you sign up at our special link: abbyconnect.com/investing.
A self-directed IRA is an incredible, but largely misunderstood tool that can be used to build exponential wealth and create financial freedom. A self-directed IRA is a retirement account that allows the owner control over where their money performs. Being strategic within a self-directed IRA allows the investor many possibilities, including investing in real estate!
In this new series, Natali and I are covering the basic mechanisms of what a self-directed IRA is, how it works, and how you can use it to grow your real estate portfolio. You'll learn the fundamentals of how a self-directed IRA operates, how it differs from other traditional retirement accounts, and much more!
On this episode you'll learn:
Why big banks advertise for self-directed IRAs.

How a tax protected account works.

The difference between true self-direction and investing in REITs.

How you can use your retirement account to purchase turnkey real estate properties.

Examples of investment types a self-directed IRA can utilize.

The difference between a traditional IRA and a self-directed IRA.

The limits and restrictions the IRS sets regarding self-directed IRAs.

How a traditional IRA and a Roth IRA differ.

The two main reasons we prefer Roth IRAs.

And much more!
Episode Resources
Purple
Abby Connect
Subscribe to Investing in Real Estate on Apple Podcasts
Find Your Financial Freedom Number
Subscribe to the Morris Invest YouTube channel
Like Morris Invest on Facebook
If you're ready to begin building a passive income through rental real estate, book a FREE call with our team today. We're ready to talk about your goals and want to help you learn more about earning legacy wealth for you and your family.
Ready To Build Passive Income Through Rental Real Estate?
Ready to talk about your goals? We're here to show you the tools and teach you the process to begin earning legacy wealth for you and your family.