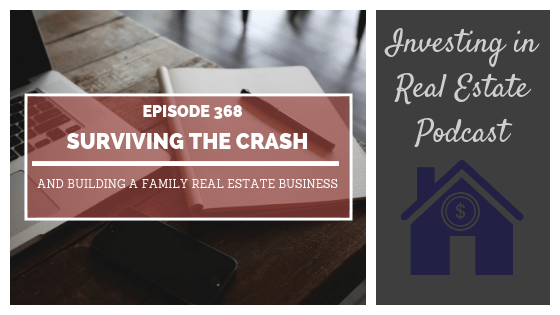 Book a call with our team: https://go.oncehub.com/morrisinvest
Today's episode of Investing in Real Estate is sponsored by SimpliSafe! Order your SimpliSafe security system today at SimpliSafe.com/investing!
This episode is also brought to you by Abby Connect, the leading live receptionist service which helps you screen, qualify and connect incoming calls – whether you're on the go, on the job or on vacation. Abby Connect is offering Investing in Real Estate listeners a no-obligation FREE trial. And after your trial is over, our listeners will also receive $95 off their first bill–but only when you sign up at our special link: abbyconnect.com/investing.
For many investors, one of the greatest benefits of building a passive income is the ability to spend more time with their families. That's why I'm so excited to bring you today's guest—Chris Prefontaine.
Chris is a longtime real estate investor with over 26 years of experience, and the founder of Smart Real Estate Coach. Along with his wife and children, Chris has built an incredible real estate business and portfolio. On this episode of Investing in Real Estate, he's sharing his real estate approach, and how to build a sustainable family business!
On this episode you'll learn:
Why you shouldn't invest in your own name.

How the 2008 crash affected Chris' real estate business.

The inner-working of Chris' coaching business.

How to stay focused on one niche in real estate.

The importance of putting mindset shifts first.

The mechanics of setting up a family business.

And much more!
Episode Resources
SimpliSafe
Abby Connect
Sign Up with Smart Real Estate Coach
Real Estate on Your Terms by Chris Prefontaine
Smart Real Estate Coach Podcast
Subscribe to Investing in Real Estate on Apple Podcasts
Find Your Financial Freedom Number
Subscribe to the Morris Invest YouTube channel
Like Morris Invest on Facebook
Contact Chris Prefontaine
Website
Facebook
Twitter
LinkedIn
If you're ready to begin building a passive income through rental real estate, book a FREE call with our team today. We're ready to talk about your goals and want to help you learn more about earning legacy wealth for you and your family.
Ready To Build Passive Income Through Rental Real Estate?
Ready to talk about your goals? We're here to show you the tools and teach you the process to begin earning legacy wealth for you and your family.