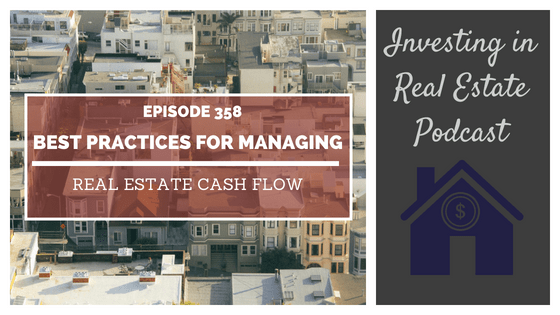 EP358: Best Practices for Managing Real Estate Cash Flow
Book a call with our team: https://go.oncehub.com/morrisinvest
As your real estate portfolio grows, it becomes impossible to remember things like when you receive rent payments, when insurance is due, and other details about each individual property. That's why it's incredibly important to have a system in place to account for your cash flow.
On this episode of Investing in Real Estate, Natali and I are sharing our system for managing cash flow in our real estate business. This is something we wish we had implemented back when we just had one or two properties. The sooner you have a solid system in place, the better. You don't want to miss episode 358!
On this episode you'll learn:
How a master spreadsheet can help you cover all your bases.
The five-step system we use to track our cash flow.
Why you need to know when your leases end.
The different types of calendars you can use to get on track.
How to work as a team with your property management company.
Why you should implement a system early in your investing journey.
How you can plan your portfolio growth within your budget.
The importance of being the authority of your information.
And much more!
Episode Resources
Due App
EP321: The Three Stages of Real Estate Investing
Subscribe to Investing in Real Estate on Apple Podcasts
Find Your Financial Freedom Number
Subscribe to the Morris Invest YouTube channel
Like Morris Invest on Facebook
If you're ready to begin building a passive income through rental real estate, book a FREE call with our team today. We're ready to talk about your goals and want to help you learn more about earning legacy wealth for you and your family.
Ready To Build Passive Income Through Rental Real Estate?
Ready to talk about your goals? We're here to show you the tools and teach you the process to begin earning legacy wealth for you and your family.