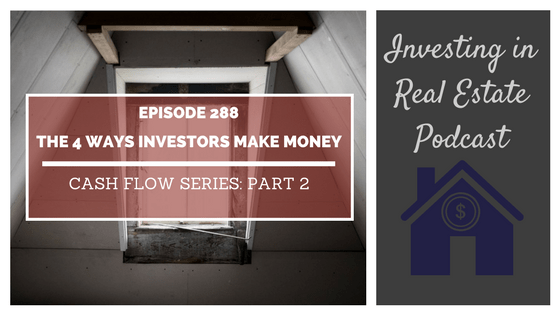 EP288: The 4 Ways Investors Make Money – Cash Flow Series: Part 2
Book a call with our team: https://go.oncehub.com/morrisinvest
Today's episode of Investing in Real Estate is brought to you by Hims! Hims is a one-stop-shop wellness brand for men. Hims connects you with real doctors and provides prescription solutions backed by science! Visit forhims.com/investing to get $5 off your trial month with Hims!
All real estate investors have the same mission: to make money! There are few different methods you can use to create income from your properties, and today we're continuing the Cash Flow Series by sharing four ways you can make money with real estate.
I'll discuss how to create a healthy portfolio that provides numerous benefits and creates wealth. You'll learn about my personal favorite strategies, how investing has changed over the years, and much more! Don't miss part two of the Cash Flow Series!
Ready To Build Passive Income Through Rental Real Estate?
Ready to talk about your goals? We're here to show you the tools and teach you the process to begin earning legacy wealth for you and your family.