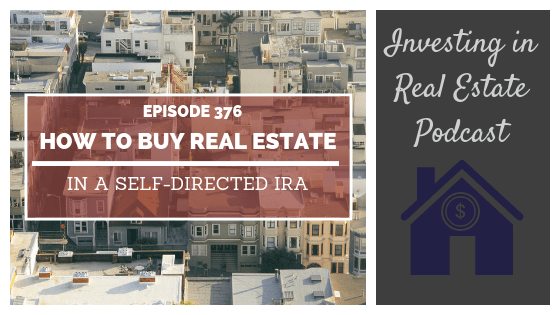 Book a call with our team: https://go.oncehub.com/morrisinvest
Today's episode of Investing in Real Estate is sponsored by BambooHR! BambooHR manages all your employee data and automates the countless tasks you have to deal with. BambooHR is giving our listeners a free extended trial! To redeem this exclusive offer, visit bamboohr.com/investing.
Last week on the podcast, we talked about the fundamentals of self-direction, and the power of having control over your retirement accounts. Now that you understand the basic mechanisms and benefits of a self-directed IRA, we're going to discuss how to utilize your account in order to buy real estate!
On this episode of Investing in Real Estate, Natali and I are going to walk you through the step-by-step process you'll need to implement in order to buy real estate within a self-directed IRA. You'll learn about how to title your IRA, precautions you need to take, and the intricacies that apply to this specific retirement account. Don't miss part 2 of our Self-Directed IRA Series!
On this episode you'll learn:
The steps you need to take to purchase a rental property in a self-directed IRA.

How to turn your old IRA or 401k into a self-directed product.

Exactly how a self-directed IRA must be titled.

The importance of working with a custodian.

Why you must be careful about the money inside your IRA.

The importance of taking ownership of your real estate portfolio.

And much more!
Episode Resources
BambooHR
EP370: IRA Real Estate Investing
EP202: How Your Kids Can Invest in Real Estate with an IRA
Subscribe to Investing in Real Estate on Apple Podcasts
Find Your Financial Freedom Number
Subscribe to the Morris Invest YouTube channel
Like Morris Invest on Facebook
If you're ready to begin building a passive income through rental real estate, book a FREE call with our team today. We're ready to talk about your goals and want to help you learn more about earning legacy wealth for you and your family.