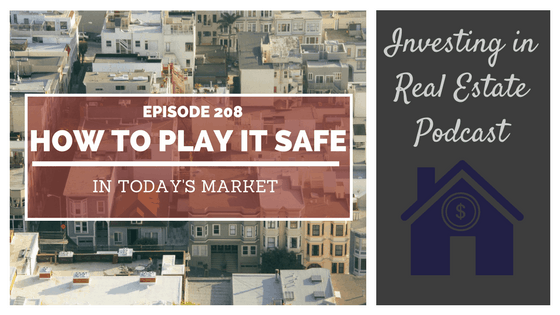 EP208: How to Play It Safe in Today's Market – Interview with Kathy Fettke
Book a call with our team: https://go.oncehub.com/morrisinvest
Investing in Real Estate is sponsored by Health IQ, an insurance company that helps health conscious people get special rate life insurance. Go to healthiq.com/clayton to support the show and learn more.
If you could go back in time, before the big market crash, what would you do differently? Would you change anything in your portfolio? Although no one can predict for sure what will happen in coming months and years, investors should always be prepared for the worst case scenario.
Here to discuss her expertise on market trends is Kathy Fettke! Kathy is a talk show host, author, real estate investor, and co-founder of the Real Wealth Network. On today's show, we'll discuss the future of the real estate market, the implications of the national debt, and how investors can prepare for a potential market crash. Kathy has so much insight to share; you won't want to miss episode 208 of Investing in Real Estate!
More About This Show
Kathy's entry into the world of real estate investing was accidental. She inherited a property from her father, and was introduced to the process of 1031 exchanges. At the time, she was simply trying to help her father retire and avoid a huge tax hit, but this real estate deal ended up changing the course of her future.
In her broadcasting career, Kathy had a radio show in which she interviewed millionaires about passive income. In 2004, she interviewed Robert Kiyosaki. Robert informed her of his new investing strategy—purchasing properties in Texas. This piqued Kathy's interest, so she decided to expand her portfolio.
She refinanced the inherited home, and was able to purchase 12 brand new properties in Texas. The properties cash flowed for $1500 each, which was unheard of in her home state of California. Because of this experience, Kathy began helping other investors rearrange their portfolios.
Kathy helped investors sell their inflated California properties and conduct a 1031 exchange before 2007. In return, the investors were typically able to purchase five to six properties in Texas, and quintuple their cash flow!
Compared to that period of time, Kathy explains that the current market is similar. In fact, she advises many investors along the west coast and other inflated markets to look into 1031 exchanges. Kathy advises that it's a good time to sell homes in bubbles for high cash flow properties.
On today's show, Kathy is sharing more insight into the future of the real estate market. We'll talk about the government's market manipulation, and how the Trump administration could change things. We'll also discuss what Kathy looks for in a rental property, and how investors should prepare for the worst. Don't miss this episode of Investing in Real Estate to learn about market preparedness for real estate investors!
If you're ready to begin building a passive income through rental real estate, book a FREE call with our team today. We're ready to talk about your goals and want to help you learn more about earning legacy wealth for you and your family.
On this episode you'll learn:
What kinds of assets are essentially recession proof?
What are the two secrets to creating passive income?
What was Kathy's biggest real estate investing mistake?
What are the benefits of a 1031 exchange?
What type of property is smart to acquire within a 1031 exchange?
And much more!

Episode Resources
Health IQ
Retire Rich with Rentals by Kathy Fettke
The Real Wealth Show
Real Estate News for Investors Podcast
Real Wealth Network
Extreme Success by Rich Fettke
Subscribe to Investing in Real Estate on iTunes
Find Your Financial Freedom Number
Subscribe to the Morris Invest YouTube channel
Like Morris Invest on Facebook
Contact Kathy Fettke
Website
Facebook
Twitter
LinkedIn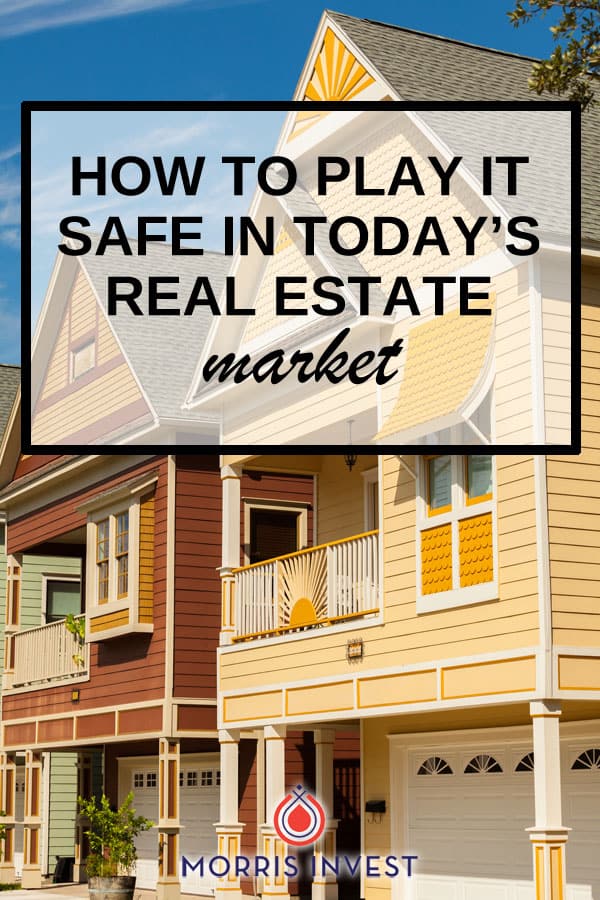 Ready To Build Passive Income Through Rental Real Estate?
Ready to talk about your goals? We're here to show you the tools and teach you the process to begin earning legacy wealth for you and your family.