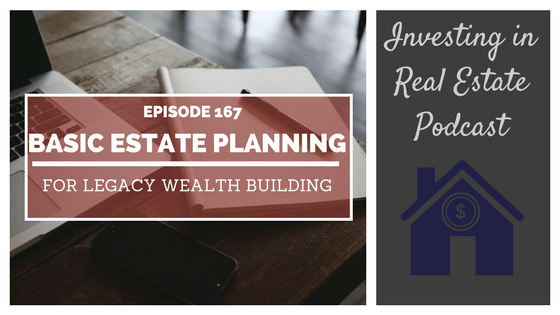 EP167: Basic Estate Planning for Legacy Wealth Building – Interview with Andrew Howell
Book a call with our team: https://go.oncehub.com/morrisinvest/?utm_source=MIblog&utm_medium=MIBlog&utm_campaign=MIblog&Source=MIblog

This episode of Investing in Real Estate is brought to you by RealtyShares. With Realty Shares, hundreds of people invest fractionally, reducing the cost of the initial investment.  If you have $5000 and qualify, you can begin group investing. Visit realtyshares.com/IIRE to receive $100 toward your first investment!
In our personal family business of purchasing buy and hold real estate, our main goal and purpose  is to build legacy wealth. As we purchase cash-flowing properties, we intend to pass them to our children when they become adults. Our estate planning lawyer, Andrew Howell, along with his partner, wrote an incredibly insightful book about leaving behind a legacy.
On today's show, Natali and I are sitting down with Andrew Howell to discuss the main principles of his book, including how to structure estate planning in order to build legacy wealth. We'll talk about his holistic approach to estate planning, protecting your assets, and so much more! Don't miss episode 167 of Investing in Real Estate! 
More About This Show
Andrew Howell explains that most estate planning is not done in congruence with the ways people think. Although the first thing that comes to mind about estate planning is monetary wealth, true wealth encompasses much more.
A person's wealth cannot be evaluated by viewing a balance sheet. Wealth includes things like values, lessons, means to success, and much more. In his law practice, Andrew encourages his clients to create a family mission statement.
This exercise gives the family a guide to make financial decisions. He explains that families should figure out their core values, and then make their estate planning in alignment with those values. Many people do this backwards, which makes the entire process, including completing important documents, much more difficult.
The purpose of Entrusted is to help families better plan how they intend to transfer their wealth to succeeding generations. The book outlines seven proven principles that allow families to build wealth, and a family legacy that transcends generations.
On today's show, Andrew is sharing the important principles of wealth planning. He'll share the proven method for transferring inheritance, and when you should start thinking about estate planning. Andrew's advice is invaluable; you won't want to miss this episode of Investing in Real Estate!
If you're ready to begin building a passive income through rental real estate, book a FREE call with our team today. We're ready to talk about your goals and want to help you learn more about earning legacy wealth for you and your family.
On this episode you'll learn:
What percentage of people do not plan for estate planning?
What are the three main fallacies of estate planning?
In terms of transferring wealth, what is the main difference between the Vanderbilts and Rothschilds?
What are the five core estate planning documents?
What is the main purpose of a Last Will and Testament?
And much more!
Episode Resources
RealtyShares
Entrusted: Building a Legacy That Lasts by Andrew Howell and David York
Rivets Game
Subscribe to Investing in Real Estate on iTunes
Find Your Financial Freedom Number
Subscribe to the Morris Invest YouTube channel
Like Morris Invest on Facebook
Contact Andrew Howell
Email
Call at 801-527-1040
Website
Facebook
Twitter
LinkedIn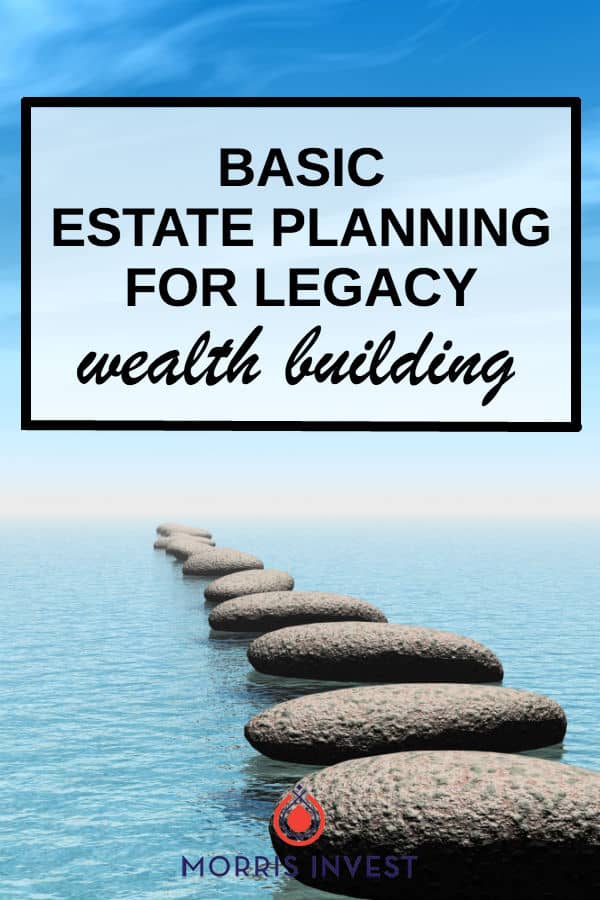 Ready To Build Passive Income Through Rental Real Estate?
Ready to talk about your goals? We're here to show you the tools and teach you the process to begin earning legacy wealth for you and your family.