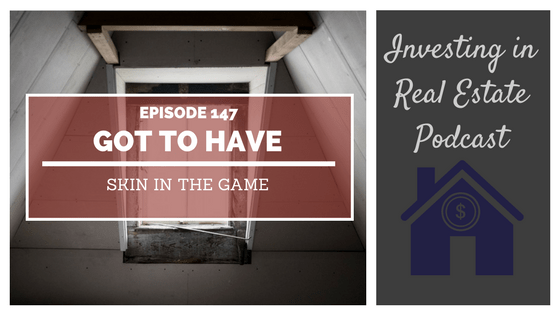 EP147: Got to Have Skin in the Game
Book a call with our team: https://go.oncehub.com/morrisinvest
This episode of Investing in Real Estate is brought to you by Blue Apron. Blue Apron's mission is to make incredible home cooking accessible to everyone. Check out this week's menu and get your first three meals free and free shipping at blueapron.com/investing.
In our family, we love the musical Hamilton. I recently saw it for the second time, and as I listened to the performance I was reminded of real estate. In the song, "The Room Where It Happens," there's a line about having skin in the game, and I couldn't help but think about how it applies to investing.
On this episode of Investing in Real Estate, I'll talk about the importance of having skin in the game in a deal. I'll share a real life example, and discuss the downsides of handouts. Don't miss episode 147!
More About This Show
I got started in real estate by working with my mentor in wholesaling, Tom Krol. Tom has an incredible, proven program that helps investors learn how to make large profits off real estate deals. If you're interested in learning more, watch my video with Tom, and sign up for a strategy session with his team.
In my experience working with Tom, I witnessed him give his course away to people who would proclaim that they didn't have any money. The course is packed with value about how to make money wholesaling; it's worth every penny. But time and time again, the people who received the course for free would never take action!
But those investors who put their own hard-earned money toward the course would meet success. That's because when you have financial stake in something, you care more. You're more likely to perform when you've invested!
If you buy rental properties with 100% financing, you have no skin in the game. I've seen it happen in my own portfolio—the properties that I own free and clear perform the best. I care the most about them because I've contributed to them.
On today's show, I'll discuss how having skin in the game can bring you closer to financial freedom. I'll explain how this principle applies to both traditional banking and private money. Don't miss this episode of Investing in Real Estate!
If you're ready to begin building a passive income through rental real estate, book a FREE call with our team today. We're ready to talk about your goals and want to help you learn more about earning legacy wealth for you and your family.
On this episode you'll learn:
What are the origins of the term "skin in the game?"
Why do banks require a 20% down payment on a loan?
Why are handouts more harmful than helpful?
How can free and clear properties help you achieve financial freedom?
And much more!
Episode Resources
Blue Apron
MorrisInvest.com/wholesaling
Private Money Series
Subscribe to Investing in Real Estate on iTunes
Find Your Financial Freedom Number
Subscribe to the Morris Invest YouTube channel
Like Morris Invest on Facebook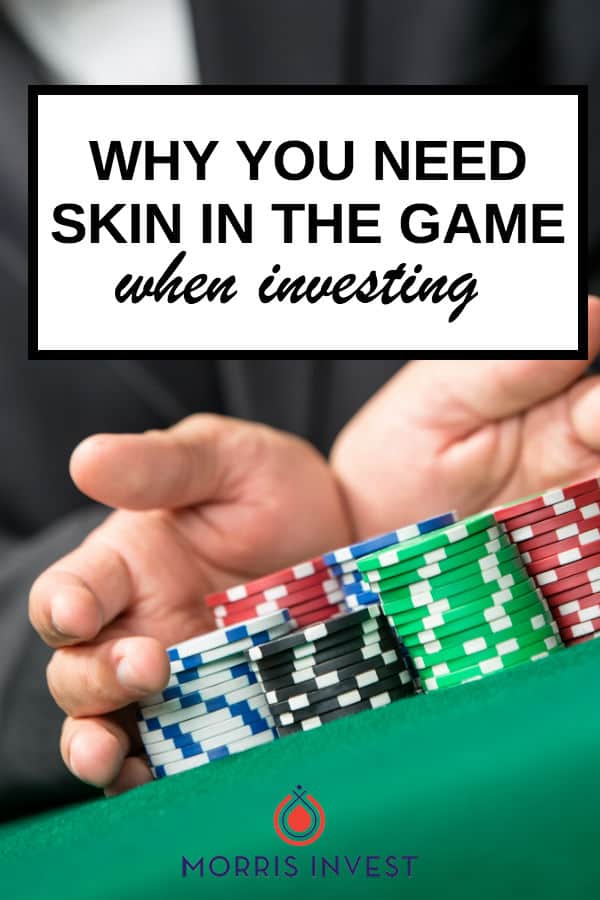 Ready To Build Passive Income Through Rental Real Estate?
Ready to talk about your goals? We're here to show you the tools and teach you the process to begin earning legacy wealth for you and your family.